Luxleaks whistleblower Antoine Deltour has conviction quashed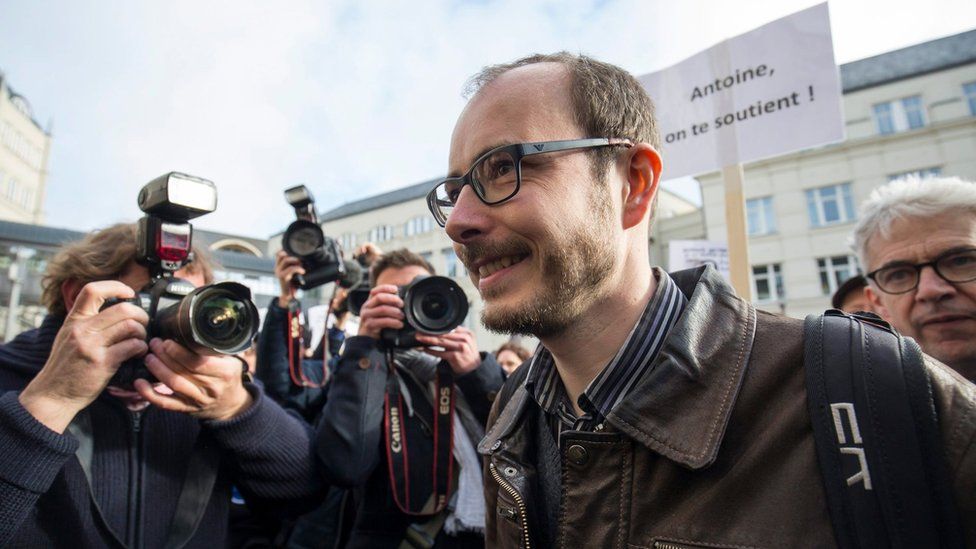 A Luxembourg court has overturned the conviction of one of two whistleblowers in the so-called Luxleaks tax scandal.
Former PricewaterhouseCoopers employee Antoine Deltour was serving a six-month suspended sentence for leaking files related to tax-evasion schemes.
But Luxembourg's highest court on Thursday rejected the sentence, ruling that Mr Deltour should have been recognised as a whistleblower.
The court upheld a conviction against his fellow leaker, Raphaël Halet.
It said Halet, who received a 1,000-euro fine, did not meet the whistleblower criteria.
"Today is a victory," Mr Deltour said as he left the courtroom.
"This decision is a significant step in the protection of whistleblowers in Europe," Mr Deltour's lawyer, William Bourdon, told AFP news agency.
"For the first time in Europe, a high court recognises the jurisprudence of the European Court of Human Rights," Mr Bourdon added.
The scandal cast a light on how Luxembourg had helped large corporations slash their global tax bills.
It was the biggest leak of its kind until the Panama Papers this year showed how the rich and powerful use tax havens to hide their wealth.