France's first panda cub makes its public debut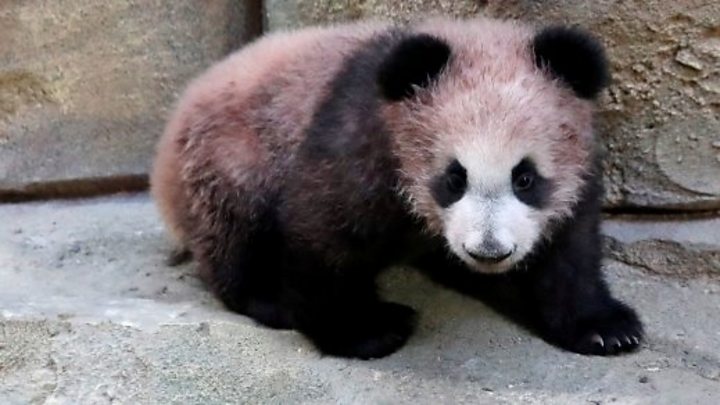 The first panda cub to be born in France has made its public debut five months after its birth.
Yuan Meng, which means "making a dream come true" in Chinese, is the star attraction at Beauval zoo in central France.
Visitors travelled from all over the country to catch a first glimpse of the cub on Saturday.
Brigitte Macron, the wife of the French president, named him in December.
The zoo's veterinarian said the cub had been visiting his new enclosure for a 10-day familiarisation process, but this was the first time he had been shown to the public.
One visitor from the Paris region told the AFP news agency: "We felt we took part in a historic moment. We got up at 3:00 in the morning. My son absolutely wanted to see the cub."
Reproduction between pandas is notoriously difficult as the female pandas are only fertile for a couple of days per year.
You might also like to read:
Two pandas arrived at Beauval zoo in 2012, on loan from China for a reproduction programme. Yuan Ming was born via artificial insemination.
Pandas were declared an endangered animal in the 1980s, however their numbers have grown as a result of conservation efforts.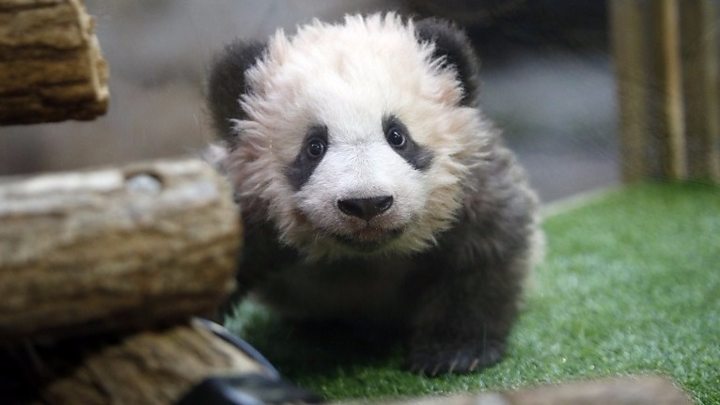 China has dispatched pandas to around a dozen countries, with the animal being perceived as a sign of close diplomatic relations.
Brigitte Macron, the panda's "godmother", said at the naming ceremony that the cub was a symbol of the historic ties between France and China.