Venice restaurant bill outrages Japanese tourists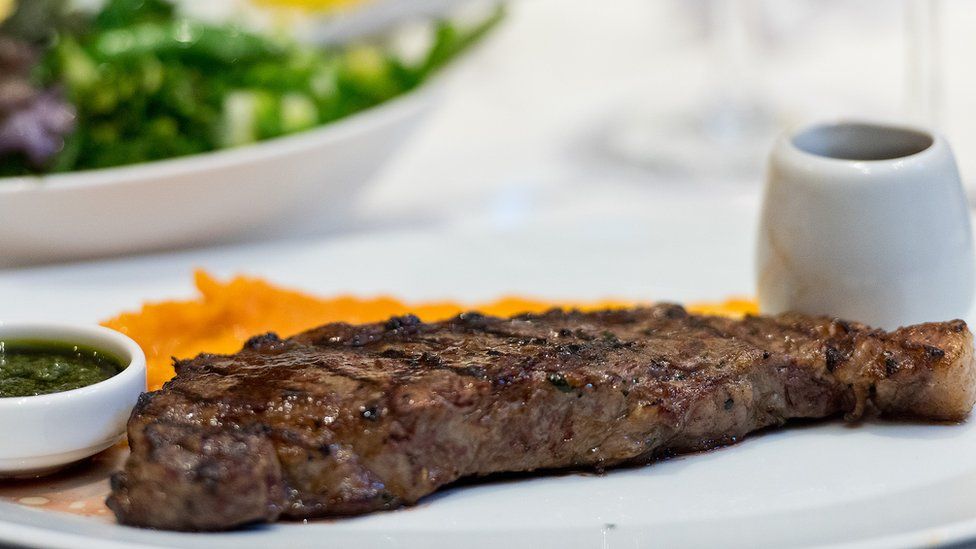 The mayor of Venice has voiced outrage over the €1,100 (£970; $1,347) bill that four Japanese tourists say they had to pay for four steaks, a plate of fried fish, water and service.
The four students complained to police after getting the eye-watering bill at a restaurant near St Mark's Square.
Three women with them chose another restaurant - but even they ended up paying €350 for three plates of seafood pasta, Italian media report.
The mayor has vowed to get justice.
"If this disgraceful episode is confirmed, we'll do all we can to punish those responsible. We are for justice - always!"
The four Japanese men complained to police on returning to Bologna, where they are students. Their case has been taken up by Marco Gasparinetti, spokesman for a Venice residents' forum called "Gruppo 25 Aprile".
Italian media did not name the restaurant, but said it was owned by a Chinese woman and run by an Egyptian.
According to Mr Gasparinetti, only 1.1% of restaurants in that part of Venice are owned by locals, and the figure is 50% in the historic centre as a whole.
He said Gruppo 25 Aprile would post advice for tourists this week on Facebook to help them avoid such a "mockery". There have been many cases of restaurants overcharging tourists in Venice, he said.