Germany coalition talks: SPD membership spike sparks concern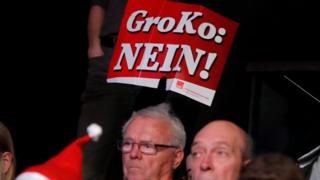 Germany's centre-left Social Democrats (SPD) have seen a spike in membership applications, raising concerns over the future of a possible coalition deal with Angela Merkel's conservatives.
The rise comes as the youth wing Jusos has urged people to join the party to block the repeat of a grand coalition.
SPD leader Martin Schulz has promised to put a final agreement to a vote of the party's 450,000 members.
The party could change the voting rights of new members, reports say.
At the weekend, delegates narrowly agreed to start formal negotiations with Mrs Merkel's centre-right Christian Democratic Union (CDU) party and its Bavarian sister party, the CSU.
Since then, the SPD regional offices have seen a surge in membership applications.
In North Rhine-Westphalia (NRW), Germany's largest state, 600 new applications were submitted. In Berlin, there were 300, Reuters news agency reports.
Being a member for two months - seen as enough time for the coalition talks and a vote to be completed - costs €10 (£8; $12), and Jusos has adopted the slogan "a tenner against the GroKo", referring to a grand coalition.
But the strategy has been criticised by many inside the party, with officials telling German newspaper Die Welt that there are plans to introduce measures, such as a minimum membership period, before new members are given full voting rights.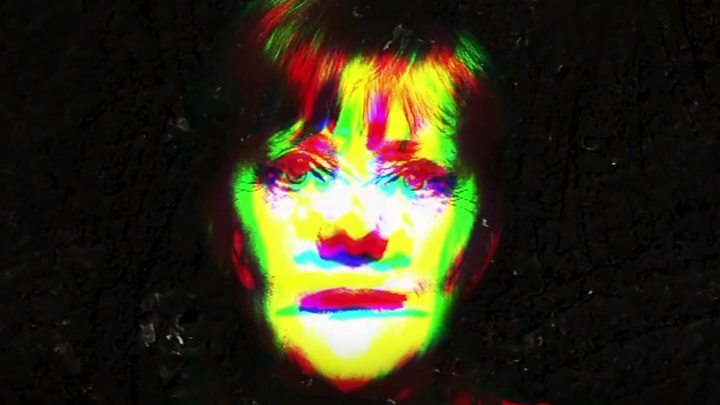 Mrs Merkel has tried to form a government since the September election, Germany's longest post-war period of coalition-building.
Mr Schulz had at first refused to take part in a coalition with her but changed his mind when CDU/CSU talks with the liberal Free Democrats (FDP) and Greens broke down.
The SPD and CDU have governed jointly for eight of the last 12 years. The two parties held preparatory talks earlier this month to see if they could overcome key policy differences and establish a framework for how they would govern.
The far-right Alternative for Germany (AfD) became the third biggest force in German politics, after winning 94 seats in parliament.
If the talks with the SPD fail, Mrs Merkel could form a less stable minority government with the Greens, with SPD support.
However, she has previously said she would prefer a fresh election to that eventuality.