Irish abortion referendum: Debate rages after vote announced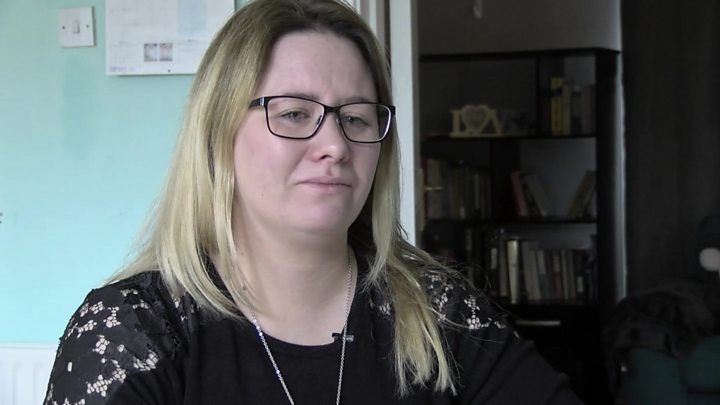 The Republic of Ireland's decision to hold a referendum in May on whether to reform the country's near-total ban on abortion has triggered strong reaction.
Voters will be asked whether they want to keep the constitutional restrictions or scrap them, allowing MPs to legislate on the sensitive issue.
PM Leo Varadkar urged all sides to be respectful in the run-up to the poll.
Abortion is now allowed when a woman's life is at risk - not in cases of fatal foetal abnormality, rape or incest.
After Monday's announcement, Children's Minister Katherine Zappone said: "As an independent woman sitting at the cabinet table, I believe we have reached a significant moment and I am full of emotion at this time.
"As we continue our preparation for a referendum, it is my firm hope we will have a respectful debate based on the facts. I hope we will live together in an Ireland someday soon where abortion is safe, legal and rare."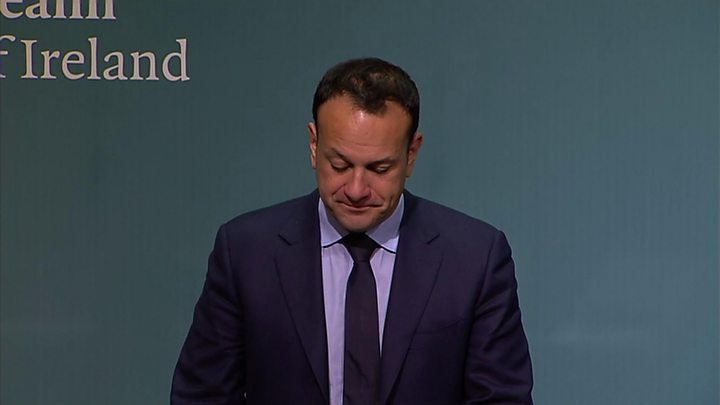 The May vote will decide whether to repeal a constitutional amendment that effectively bans terminations.
The ballot will not be on specific terms of any new law, but on whether to retain or repeal article 40.3.3 of the constitution, known as the Eighth Amendment.
Speaking on RTÉ's Morning Ireland on Tuesday, Minister for Health Simon Harris said: "Whether the Eighth Amendment is in our Constitution, or indeed not in our Constitution, abortion is a reality for Irish women.
"I cannot close my eyes and block my ears to the fact that 3,265 of our citizens travelled to the UK in 2016 from every county in Ireland.
"I cannot stand over a situation where the abortion pill is illegally accessed in this country and women, perhaps in the privacy of their own bedroom, in a lonely isolated place, [are] taking a pill without any medical supervision."
Using the hashtags #repealthe8th or #savethe8th, people have welcomed or condemned the decision.
Ailbhe Smyth, who has campaigned to have the amendment repealed, welcomed it with open arms.
Many others did too:
Some Twitter users point out that in the meantime, the flow of women travelling to England for abortions will continue:
#savethe8th
The Eighth Amendment, which was approved by a 1983 referendum, "acknowledges the right to life of the unborn" - meaning the lives of the woman and her unborn child are seen as equal.
Those on the anti-abortion side of the debate defend the unborn baby's rights to be taken into account.
Some users argue that, once the constitutional protection of the amendment is gone, it will be hard to get back.
Michael O'Dowd, spokesman for a new organisation, Disability Voices for Life and who has a son with Down's syndrome, says the amendment could mean a drop in the number of babies with the condition born in Ireland.
"People whose disabilities are detected before birth are effectively being wiped out by abortion," he told the Irish Times.
"Ninety per cent of babies diagnosed with Down syndrome in Britain are aborted. In Denmark, 98% of children like my son are aborted, with Iceland now reporting a close to 100% abortion rate for babies with Down syndrome."
But barrister Paul Anthony McDermott says the term "repeal and replace" is a simple one that hides "a certain amount of legal complexity".
He says the constitution as a whole prohibits abortion and that the proposed replacement clause does not provide immunity for a new abortion law.
This means, that any citizen can still challenge the law if it is passed and say it is unconstitutional, he told RTÉ.