France helicopter crash: Five killed as two army aircraft collide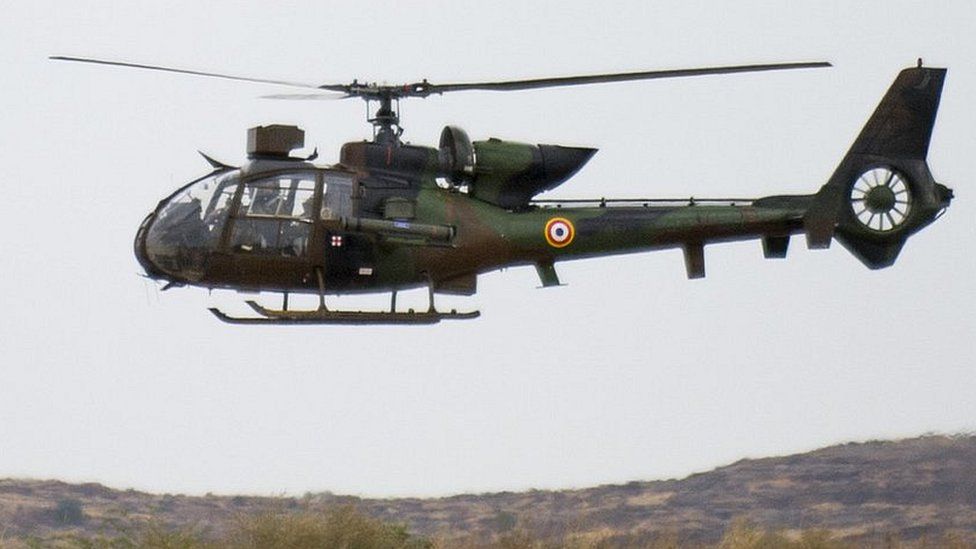 Two army helicopters have collided in southern France, killing five people on board, officials say.
The crash happened near Carcès lake in Var area, about 50km (30 miles) north-west of St Tropez.
Rescuers at the thickly wooded crash site recovered five bodies. It is not clear what caused the collision.
Both Gazelle helicopters belonged to a military flying school called Ealat, officials said. It trains pilots for the army and other military services.
"The helicopters collided. There were three army personnel in one and two in the other. All are dead," police said, adding that one body had still to be recovered at the scene.
The five-seater Gazelle has been in service with the French military since the 1970s and is used by the French forces in Mali, in their anti-terror mission.
Gazelles are also flown by the British Army Air Corps and were used in the 1982 Falklands War.
They were also used by other forces in the conflicts in Lebanon, the former Yugoslavia and Rwanda.
A French army Gazelle crashed into a power line at Caylus in 2003, killing four people.
A similar crash near Draguignan in 1994 killed three people, broadcaster France Info says.