Italy amateur cycling team head arrested in doping investigation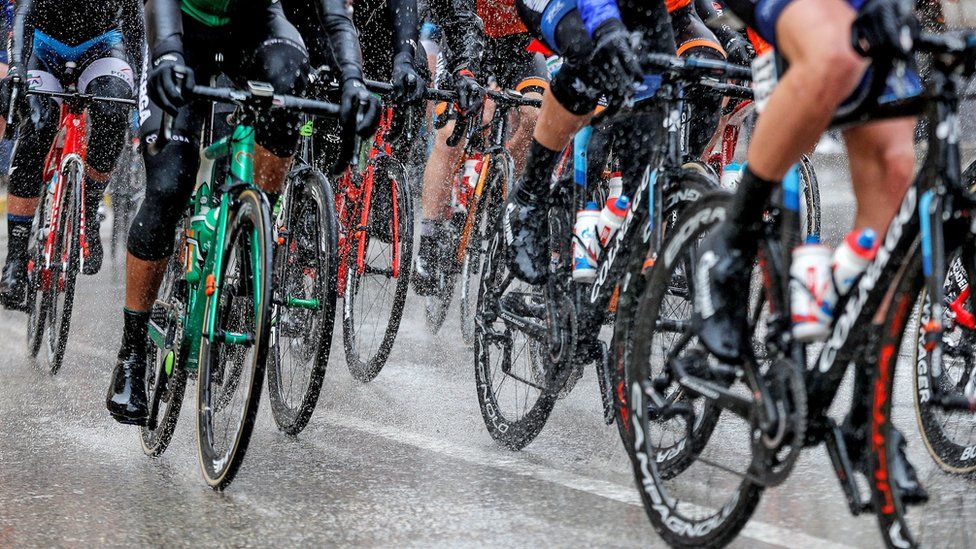 Italian police have arrested the head of a top amateur cycling team and several associates suspected of giving cyclists performance-enhancing drugs.
Police raids took place in Lucca and elsewhere in Tuscany, media report.
Luca Franceschi - owner of Altopack-Eppella - and five other top team officials are under house arrest.
The sudden death of a young Lithuanian cyclist last May - 21-year-old Linas Rumsas - raised suspicions. He had been among the top racers in Italy.
Rumsas's parents Raimondas and Edita had been investigated for alleged doping in 2003.
In that year Raimondas, a professional cyclist, was suspended for a year after testing positive for the banned drug EPO in the Giro d'Italia.
Police said Mr Franceschi had "recruited the most promising cyclists, encouraged them to take drugs and procured the doping substances for them, including EPO in microdoses".
Police also allege that Mr Franceschi's parents - Narciso and Maria Luisa - hosted team cyclists in their home after races and let them inject drugs there.
Besides EPO, performance-enhancing growth hormones and painkillers were also allegedly administered.
Police found 25 vials of EPO in a fridge when they raided the home of Michele Viola, one of the team's trainers.
Altopack's sports director Elso Frediani and a pharmacist, Andrea Bianchi, are the other suspects under house arrest. Lucca police are also investigating 17 others.
Police searches also took place in Pistoia, Livorno and Bergamo provinces.