Funeral tributes for Republic of Ireland's Liam Miller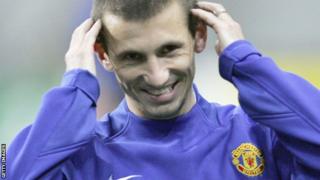 The funeral has been held in County Cork for former Republic of Ireland, Celtic and Manchester United midfielder Liam Miller.
Mr Miller died on Friday at the age of 36. He had been suffering from cancer.
He won 21 caps for the Republic of Ireland between 2004 and 2009.
Speaking at the funeral mass in his home village of Ovens, parish priest Fr Liam O hIci, said Mr Miller had "completed his life to the full".
He started his career at Celtic in 2000, before moving to Manchester United four years later, also playing for Leeds, Sunderland, QPR and Hibernian.
Former team mates and managers at the funeral included Roy Keane, Martin O'Neill, Steve Staunton, John O'Shea and Kevin Doyle.
Fr O hIci paid tribute to Mr Miller's fighting spirit: "Liam fought his illnesses with the same resilience he played, but it was not to be."
"Liam used his talents to the full and in so short a time," he added.
"And through that (Liam) gave so much joy to people and also glory to God who gave him those talents and pride to his family."
Mourners heard a roll call of some of football's greatest managers Mr Miller played for including Alex Ferguson, Kenny Dalglish and Giovanni Trapattoni.
"As one might say, follow that," Fr O hIci said.
News of Liam Miller's death produced an outpouring of tributes over the weekend.
Celtic said they were "deeply saddened", adding their "thoughts are with his family and friends".
BBC Scotland pundit Tam McManus tweeted on Friday: "I'm afraid it is true that Liam Miller has sadly passed away today. Thoughts are with all his family and friends at this horrendous time. So sad."
Mr Miller ended his career in the United States in 2016, having also played for three clubs in Australia and his hometown club Cork City before retiring.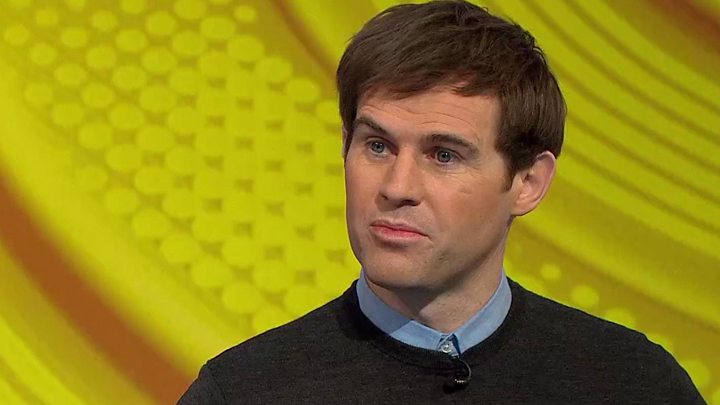 'A gentleman, a friend, a great player'
Mr McManus added that "the esteem Miller was held in by supporters of every club he either played for or against" showed through in the tributes paid to him on Friday.
He himself described Mr Miller as "a wonderfully talented player but more importantly a lovely, humble person who never changed despite the wealth and success".
Stiliyan Petrov, who played with Liam Miller at Celtic, said he was "deeply saddened to hear of the passing of my friend and old team-mate Liam Miller".
Petrov, 38 and now retired, returned to football in 2016 having recovered from acute leukaemia, four years after being diagnosed with the disease.
He added: "My thoughts and prayers are with his family and friends. RIP my friend."
Chris Sutton, who also played with Mr Miller at Celtic, tweeted: "Terribly sad news about Liam Miller. Taken too young. Thoughts go out to his family."
Former Manchester United midfielder David Beckham said "Our thoughts are with Liam's family. Rest In Peace."
Kevin Doyle, who also played with Liam Miller for the Republic of Ireland, tweeted: "Extremely sad news. Rest in peace Liam Miller, a gentleman."
Manchester United said the club were "deeply saddened to learn of the tragic death" of Miller and they extended their "condolences to his loved ones at this extremely difficult time".
QPR and Leeds also said they were "deeply saddened", adding: "Our thoughts are with his family and friends."