European spy chiefs in joint plea for post-Brexit co-operation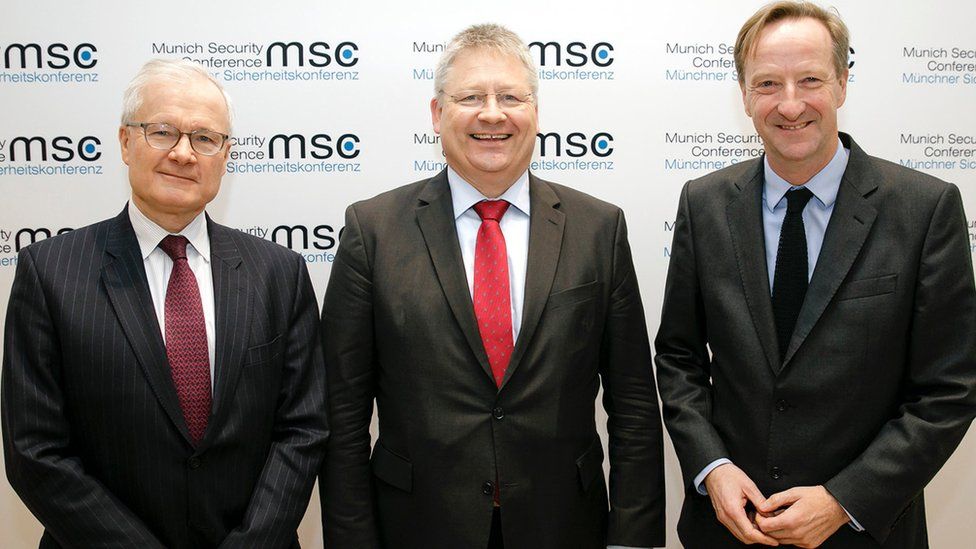 The heads of the British, French and German intelligence agencies have called for continued security co-operation after the UK leaves the EU, in an unprecedented joint statement.
Meeting in Munich, they said their countries must jointly fight major security threats such as terrorism, illegal migration and cyber attacks.
Britain's MI6 is headed by Alex Younger, the French DGSE by Bernard Emie and German BND by Bruno Kahl.
Brexit may reduce some data exchanges.
The BBC's security correspondent Gordon Corera says the joint statement is a signal - to politicians as well as the public - that the spy chiefs do not want any political turbulence to complicate their relations.
Security is part of the immigration negotiations between the UK and its EU partners, as new border arrangements will be needed post-Brexit.
France and the UK co-operate closely at the Channel ports to prevent migrants entering the UK illegally.