Maëlys de Araujo murder: Colleagues donate leave to mother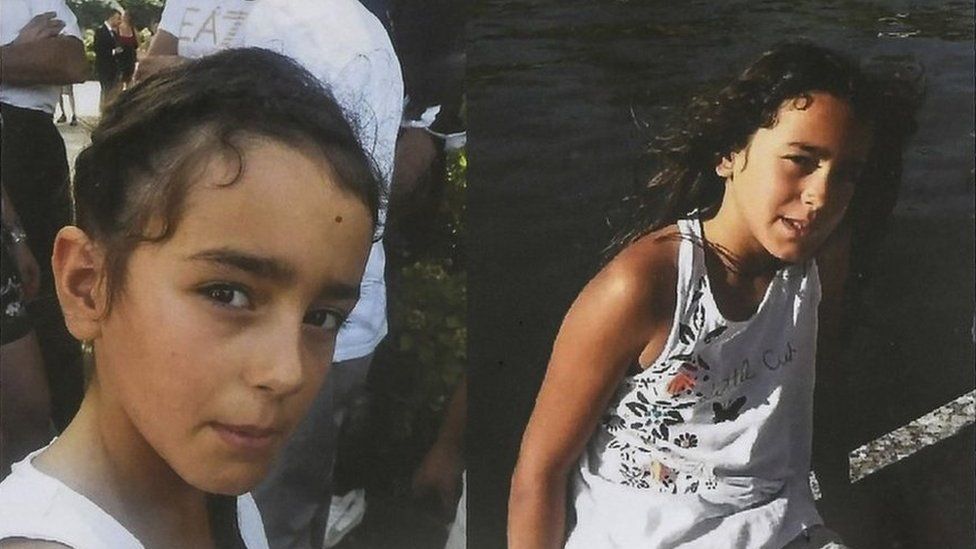 Colleagues of the mother of murdered French girl Maëlys de Araujo have donated part of their leave to her - totalling almost three years.
Jennifer de Araujo is a night nurse at a hospital in the town of Pontarlier. She stopped working when Maëlys went missing at a wedding last August.
Her 1,300 fellow workers were given a chance to donate their leave while the search was going on.
This week Maëlys' body was found and the main suspect confessed to murder.
The leave donation was organised by the trade union at the hospital where Ms de Araujo works.
On Friday, union delegate Lydie Lefebvre said that Mrs de Araujo had been given a total of 572 days.
"It will be up to her to decide what she will do these days, if she wants to gradually resume part-time or take time," she said.
Mrs Lefebvre added that Mrs de Araujo had received the news on Tuesday - the day the body was finally found.
On Wednesday ex-soldier Nordahl Lelandais, 34, admitted killing Maëlys "involuntarily", without giving details.
Both were guests at a wedding in the eastern town of Pont-de-Beauvoisin.
"We had to wait five and a half months for this monster to finally speak," she wrote. "Maëlys will haunt you nights and days in your prison".