France: Rape inquiry into Gérald Darmanin dropped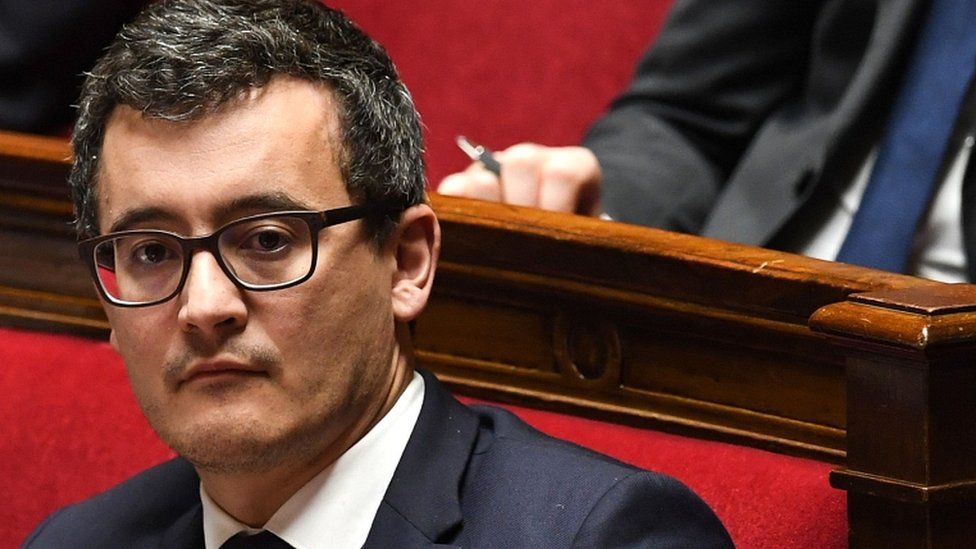 French prosecutors have dropped an investigation into rape claims against Budget Minister Gérald Darmanin.
A former call girl said he had coerced her into sex in 2009, but the prosecutors said they had been unable to establish an "absence of consent".
Mr Darmanin, 35, described the allegations as "slander".
However, he remains under investigation into separate claims that he used former position as mayor to ask for sexual favours from a woman.
His first accuser, named as Sophie Spatz, told police that she felt pressured into sex by Mr Darmanin after asking for his help to lift a suspended sentence for blackmail.
Mr Darmanin was a local councillor in northern France at the time. On Friday prosecutors said they had found no evidence that Ms Spatz was subjected to any "constraint, threat, surprise, or any sort of violence" from him.
The second woman accused Mr Darmanin of sexual harassment this week from his time as mayor of the city of Tourcoing.
The unnamed woman said he asked her for sexual favours between 2014 and 2017 in exchange for social housing.
Mr Darmanin has denied all the allegations against him.