Major Russian mafia trial opens in Spain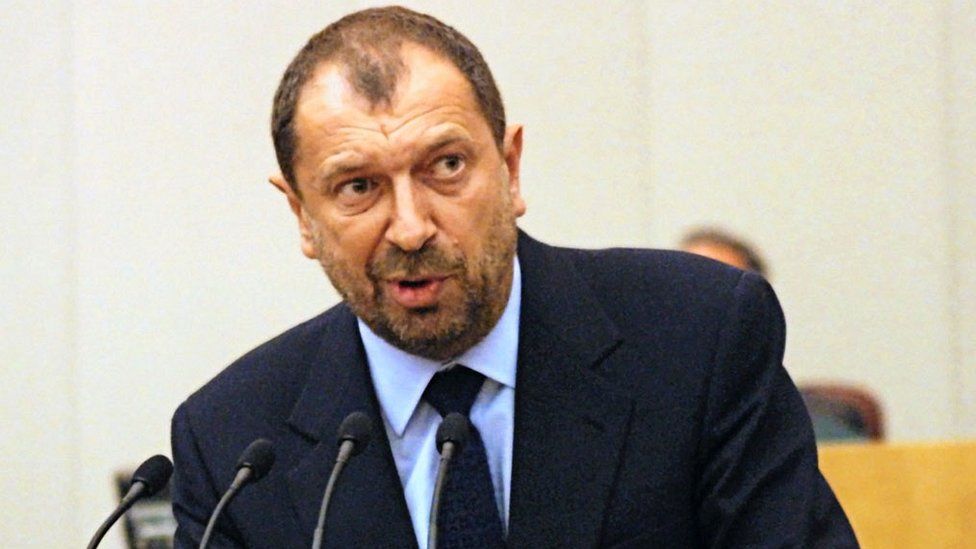 A Russian MP, Vladislav Reznik, and 17 other suspects have gone on trial in Madrid accused of massive money-laundering for a Russian mafia gang.
The alleged gang bosses Gennady Petrov and Alexander Malyshev are still at large, believed to be in Russia.
Some suspects are alleged to have Russian government connections.
Mr Reznik told the court he had turned up in order to prove his innocence. Five Spaniards are also in the dock, accused of helping Russian criminals.
The case dates back to 2008, when Spanish police carried out "Operation Troika", arresting 20 Russian mafia suspects.
Mr Reznik, whose wife Diana Gindin is also on trial, previously chaired the Russian parliament's financial markets committee. He is a member of the United Russia party, loyal to President Vladimir Putin.
The money-laundering by Russian gangsters in Spain is said to have started in the 1990s, when rich Russians began buying luxury villas in the Costa del Sol and Balearic Islands.
Spanish prosecutors believe more than €50m ($62m; £44m) of Russian mafia money was laundered by the so-called Tambovskaya-Malyshevskaya gang, based in St Petersburg.
Prosecutors have demanded jail sentences of five-and-a-half years for most of the suspects and fines which could reach up to €100m.
The prosecution is based partly on phone intercepts in which suspects are allegedly heard speaking to gang bosses.
One suspect, Mikhail Rebo, has struck a deal with prosecutors, pleading guilty, in return for a reduced jail term of two years and a fine of €1.6m.
Gennady Petrov was arrested in the police raids of 2008 but later fled back to Russia.
The indictment says his gang "clearly managed to penetrate layers of the state apparatus" and "has links to Russian economic, political, judicial and police power".
In Russia the gang's alleged crimes included contract killings, arms- and drug-trafficking, extortion and forgery.
One of the five Spaniards in the dock is Antonio Fortuny, accused of creating an opaque business network that channelled mafia money into offshore accounts.
Former Russian intelligence agent Alexander Litvinenko, murdered in London with radioactive polonium-210 in 2006, had been helping Spanish officials to investigate Russian organised crime. His activities in Spain emerged in the official British inquiry into his death.