Fashion company loses social media followers over same-sex ads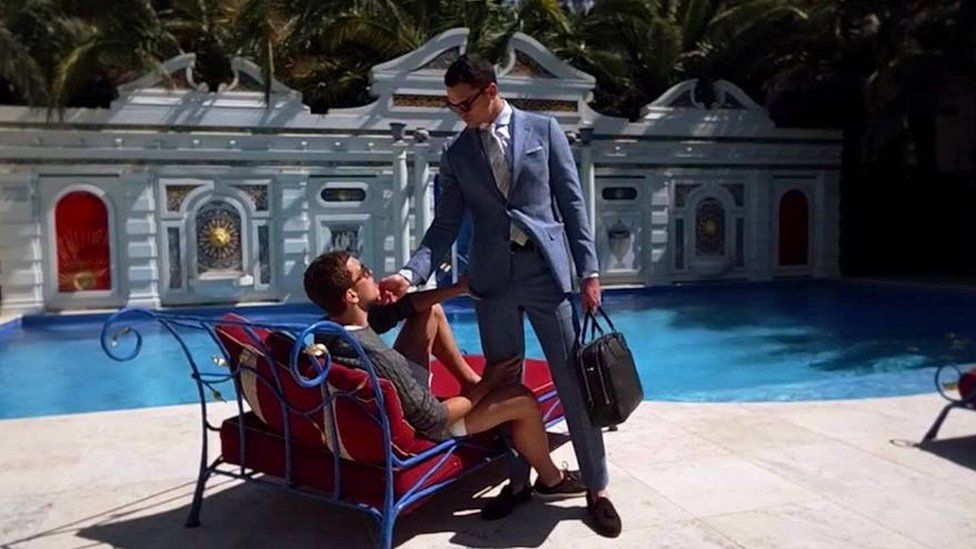 A Netherlands-based men's suit company has faced a social media backlash in response to an advertising campaign featuring men embracing.
Suitsupply, an international men's tailoring brand, unveiled their new spring/summer 2018 campaign online and in stores on Wednesday.
Many of the videos and photographs in it showed men holding or touching each other, as well as two men kissing.
Some users online were offended, while others praised the campaign.
The adverts have gone on display in Suitsupply's 91 stores across 22 countries, as well as the company's Twitter, Facebook and Instagram accounts.
Many people praised the company's decision to put the spotlight on male couples.
However, not everyone was in agreement. The company has received multiple, critical responses on social media for putting homosexual imagery in its adverts.
Before launching the campaign, Fokke de Jong, the founder and chief executive of the brand, said: "The attraction between people is an important part of fashion advertising.
"A campaign featuring the attraction between men was long overdue and particularly relevant for our brand."
De Jong admitted that the company might receive criticism.
"We do believe there is potential for negative impact, especially in countries where we have a significant presence, that are known for contrasting viewpoints."
It's not the first time Suitsupply has made headlines with their adverts. In 2016 the company was heavily criticised for "sexist" adverts of men playing around on giant, half-dressed women.
Last year, Suitsupply's sister company Suistudio launched an advertising campaign showing powerful women using faceless naked men as props.