Stolen Degas painting Les Choristes found on a bus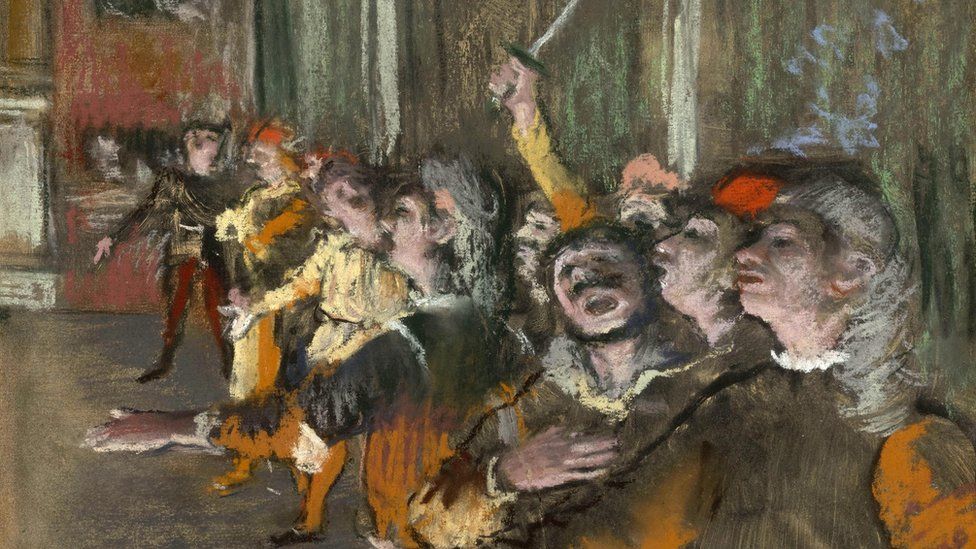 A Degas painting stolen from a Marseille museum in 2009 has been found on a bus near Paris.
The French culture minister, Françoise Nyssen, said authorities discovered the artwork in the luggage compartment of the bus that was stopped in a motorway service station.
Experts confirmed it was Les Choristes, a pastel painting said to be worth 800,000 euros (£700,000).
None of the passengers admitted to owning the painting.
Customs officials discovered the painting inside a suitcase. Nobody has been arrested.
It was found during a random search, according to Reuters news agency.
Authorities at the time said there was no sign of a break in.
The pastel artwork dates from 1877.
Hilaire-Germain-Edgar De Gas, later known as Edgar Degas, was born in Paris in 1834.
He was the son of a Creole mother from New Orleans, Louisiana, and a French father who worked as a banker.
He is famous for his paintings, sculptures and prints, particularly those of dancers.
Degas is credited as one of the founders of Impressionism, an art movement focused on depicting reality in that instant - with a focus on bright colours and the effects of light.
This Degas find is not the first time a missing piece of art has turned up in an odd location.