France avalanche: Four die in southern Alps
At least four people have been killed in an avalanche in south-east France, police say.
The avalanche hit near the ski resort of Entraunes, in the French Alps near the border with Italy, at around 13:00 local time (12:00 GMT).
One person is thought to be missing and another is injured.
The avalanche struck in an area where people were skiing off-piste near the Mercantour national park, local media report.
A mountain rescue was underway on Friday afternoon, local officials said.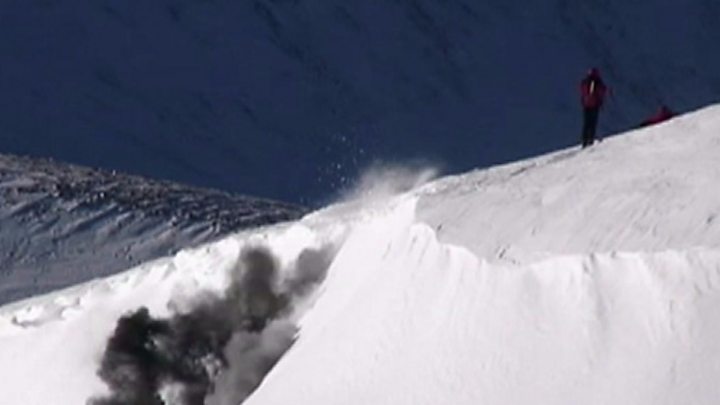 There have been a number of deadly avalanches in the French Alps this winter, with 16 deaths recorded since the ski season began in November.
A father and daughter were swept away in an avalanche whilst skiing on a closed ski slope near Val d'Isere last week.
Four skiers were also killed last month while on off-piste slopes in the Pyrenees mountains in two separate avalanches.
How dangerous is off-piste skiing?
Off-piste refers to any area not marked out and maintained for use by skiers
These slopes are not groomed by snow ploughs, so rocks, precipices and cliffs may be hard to spot, especially in poor visibility
Avalanches are a major risk as marked pistes are usually protected by controlled explosions and the use of snow ploughs
But ski resorts do not have the same responsibilities for off-piste areas