Germany migrant jailed for life for murdering Freiburg student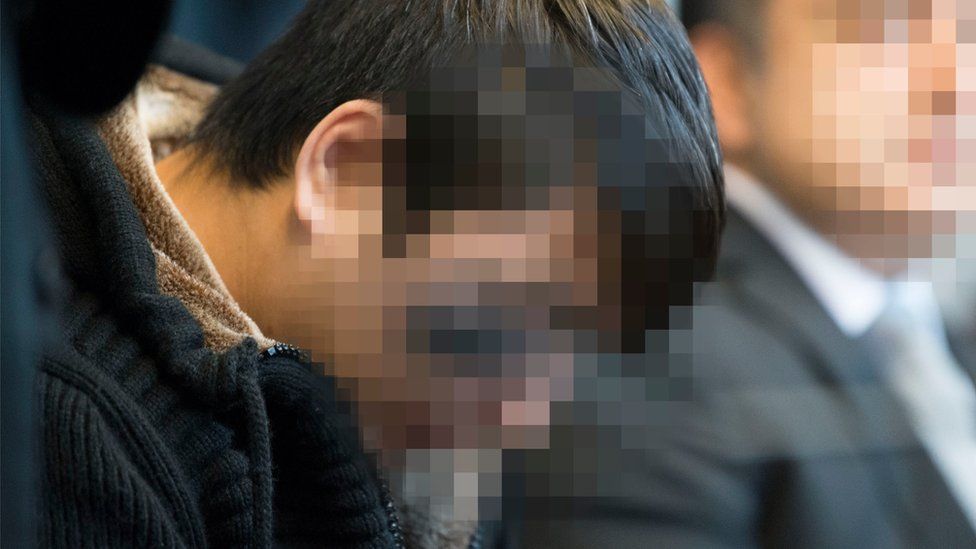 An asylum seeker has been jailed for life for the rape and murder of a woman in Germany in a case that fuelled tensions over the influx of migrants.
Hussein Khavari, who claimed to be Afghan, admitted to attacking student Maria Ladenburger, 19, in October 2016 in the south-western city of Freiburg.
She was raped and strangled - but alive when she was left on the bank of a river to drown, the judge said.
Khavari was arrested weeks later and DNA tests linked him to the crime.
He fled via Austria to Germany, where he arrived with no documents a month later, claiming he was 17 years old.
Because his DNA did not show up on a European register and there was no international arrest warrant for him, Freiburg's youth welfare office placed him with a foster family.
But during the trial evidence emerged suggesting that he was in fact from Iran and could be as old as 32.
The court accepted expert assessments, including X-rays of his bone structure and a dental analysis, and tried him as an adult, AFP news agency reports.
Maria Ladenburger, a medical student who volunteered for a refugee charity, was attacked on her way home from a party.
Presiding Judge Kathrin Schenk said: "He knew that she was still alive as he laid her in the Dreisam [River], that she would drown, that she had to drown."
The murder shocked Germany and fuelled the backlash against Chancellor Angela Merkel's "open door" policy, which allowed more than one million migrants and refugees into the country in 2015.
Incidents involving migrants, including the sex attacks during New Year's Eve celebrations in Cologne, helped boost the country's far right in last year's election.
The anti-immigrant Alternative for Germany (AfD) party entered the federal parliament for the first time, while Mrs Merkel's CDU party had its worst electoral performance in almost 70 years.