Russia expels one Irish diplomat in retaliatory move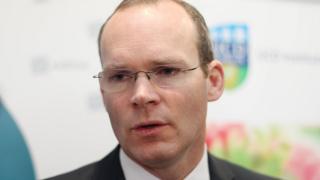 An Irish diplomat has been ordered to leave Russia by the Moscow authorities, the Department of Foreign Affairs in Dublin has said.
The move comes just days after Dublin expelled a diplomat from the Russian embassy.
At the time the Russian ambassador to Ireland said that decision would "not go unanswered".
The Irish government has said there is no justification for the expulsion saying it was "regrettable".
Worldwide expulsions
The Department of Foreign Affairs, which is headed by Simon Coveney, issued a statement in which it said its staff did not engage in activities which were incompatible with their diplomatic status.
This latest expulsion is part of a worldwide series of tit-for-tat moves involving Russia and mainly Western nations over the poisoning of an ex-spy in Salisbury, England.
Sergei Skripal and his daughter Yulia collapsed in Salisbury, England, on 4 March. Mr Skripal remains in a critical but stable condition. Yulia's condition is said to be improving.