France plans to slash MPs by a third as part of reforms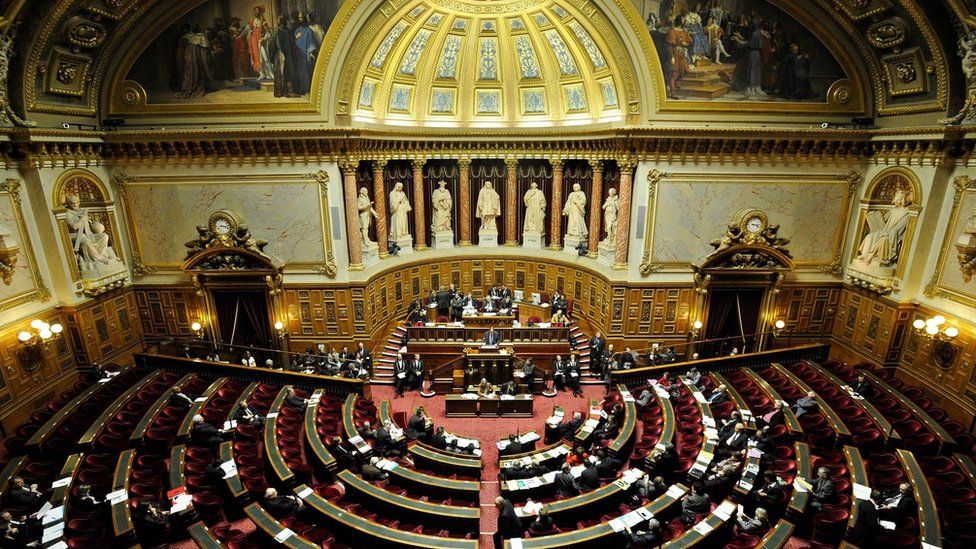 France's government has announced plans to cut the number of lawmakers by almost a third as part of sweeping reforms of the country's institutions.
The changes, considered to be one of the biggest in decades, were agreed between Prime Minister Édouard Philippe and the opposition-controlled Senate.
Mr Philippe has also revealed plans to introduce proportional representation to choose 15% of lawmakers.
The reforms are in line with President Emmanuel Macron's campaign promises.
The changes still need to be approved by both houses of parliament. There are currently 348 seats in the Senate and 577 in the National Assembly.
"These bills will contribute to a deep renovation of political and parliamentary life, in a spirit of responsibility, representativity and efficiency," Mr Philippe said.
Smaller parties have complained that they are often squeezed out by the current system.
The far-right National Front gained only eight seats in the National Assembly, despite attracting 13% of the vote in last year's election.
The unrest presents Mr Macron's biggest challenge since his election last May.
Workers with state-owned SNCF enjoy generous conditions, including automatic annual pay rises, early retirement, 28 days of paid annual leave and protection from dismissal. Their close relatives are also entitled to free rail tickets.
The Macron government wants to phase out the special SNCF contracts, proposing to put new hires on conditions like those that apply elsewhere in industry.
The action will spread over three months, affecting two days in every five.