Vatican police arrest ex-diplomat over 'child pornography'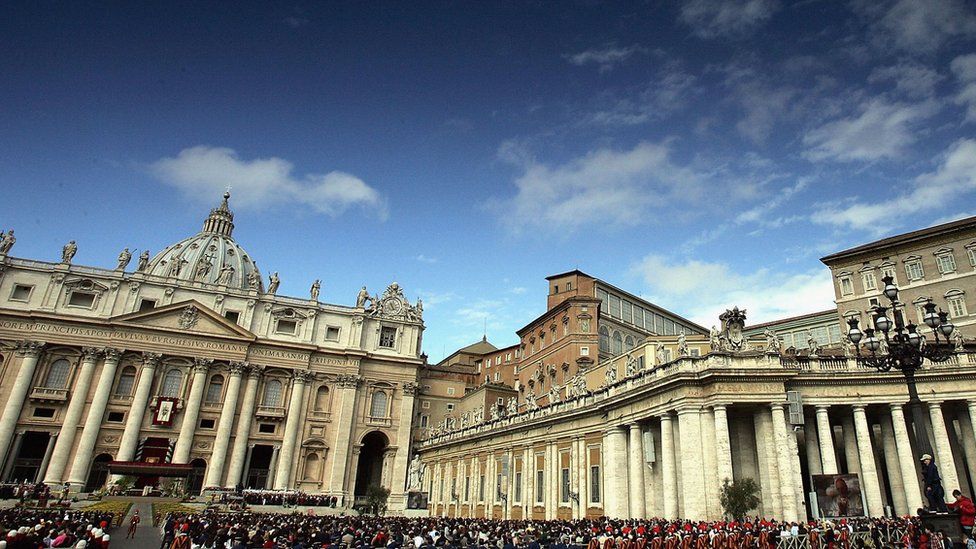 Police at the Vatican have arrested a priest who previously worked at the Holy See's US embassy on suspicion of possessing child pornography.
Carlo Alberto Capella was taken into custody after an investigation.
Monsignor Capella was recalled from the US in September 2017 after US authorities told the Vatican about a possible violation of child pornography laws by one of its diplomats.
He was ordained in 1993 and joined the Vatican's diplomatic corps in 2004.
The arrest could draw fresh attention to Pope Francis's efforts to snuff out child abuse in the Catholic Church. He has pledged zero tolerance but critics say he has not done enough to hold to account bishops who allegedly covered up abuse.
Monsignor Capella's career took him to India and Hong Kong before his brief stint in the US, which lasted less than a year.
After US authorities contacted the Vatican about the diplomat, he was moved home. The Vatican said it would investigate the case.
After Monsignor Capella was recalled from the US, police in Canada issued a warrant for his arrest on suspicion of possessing and distributing child pornography online.
Pope Benedict XVI had made Mr Capella a Monsignor in 2008, granting him the rank "Chaplain of his Holiness".