Berlin police arrest six over 'city-endangering' plot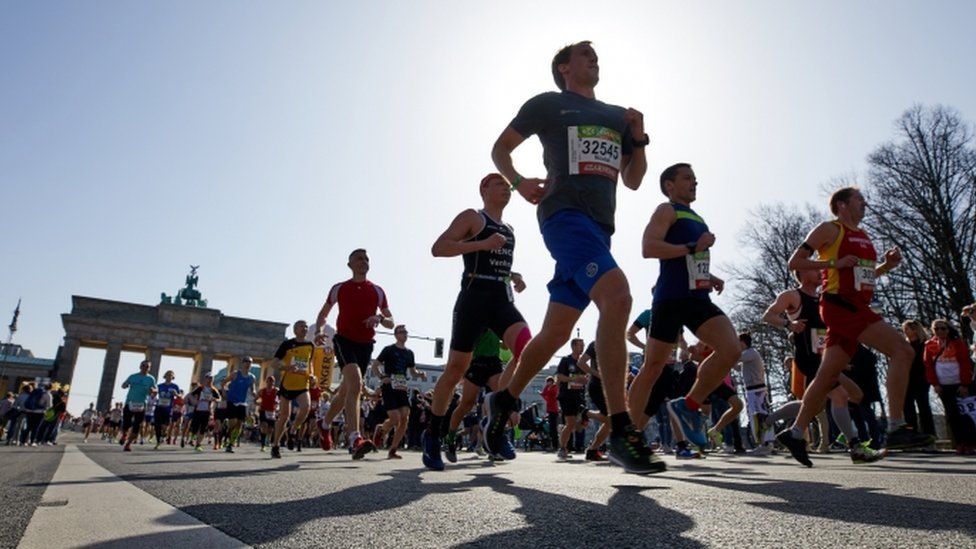 Berlin police have arrested six people who they suspect of "preparing a grave city-endangering violent act".
The arrests, of people aged between 18 and 21, came amid German media reports of a knife attack being foiled against Sunday's half-marathon in the city.
A police spokesman said on Sunday there was no conclusive evidence the run had been the target of the alleged plot.
Police say a number of searches have been made, with some electronics seized for further examination.
Berlin Mayor Michael Mueller thanked the city's security forces for preventing an "impending attack with their vigilance and police work".
Die Welt newspaper earlier reported that one man detained had planned to mount a deadly knife attack on participants and spectators at the half-marathon.
The newspaper reported that those arrested were suspected of having links to a Tunisian Islamist who killed 12 people in the city in a December 2016 truck attack.
Sunday's police statement said that several addresses had been searched along with two vehicles.
The police declined to give further details.