Algerian woman denied French citizenship over handshake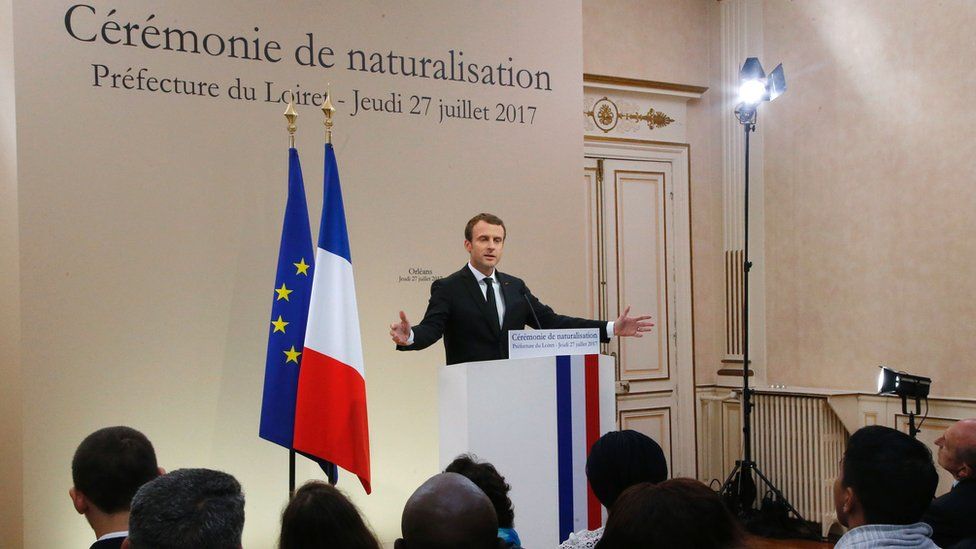 A French appeals court has upheld a ruling denying an Algerian woman citizenship after she refused to shake the hand of a senior official.
The woman, who has not been named, said her "religious beliefs" prevented her from shaking the hand of the male official in the citizenship ceremony.
A government ruling said it showed she was "not assimilated into the French community" and denied her citizenship.
She appealed, but France's highest administrative court upheld the ruling.
The Algerian woman has been married to a French man since 2010.
At her 2016 citizenship ceremony in the south-eastern Isère region, around Grenoble, she refused to shake hands with the presiding senior official or a local politician.
In Islamic teaching, handshakes between unrelated men and women are usually prohibited.
The government then denied her naturalisation, saying she was "not assimilated" for avoiding the symbolic ritual.
This is one of the reasons the state can deny citizenship to the spouse of a national under the country's civil code.
The Algerian woman called the decision an "abuse of power", but the Council of State has upheld the ruling.
France's court of last appeal said the government has not "improperly applied" the law.
Their previous exemption from the tradition had caused outrage in the country.
You may also be interested in: