St Laurence O'Toole's heart found six years after theft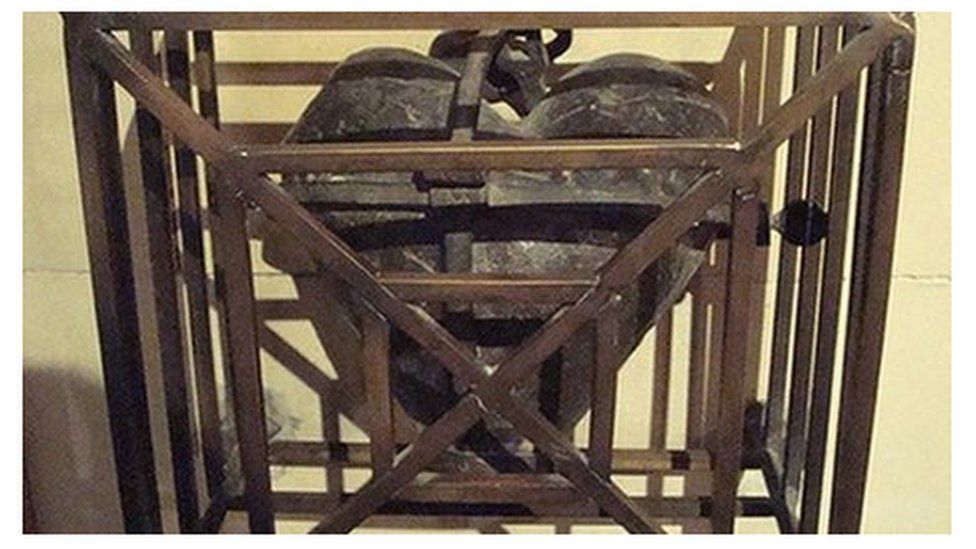 The 800-year-old heart of an Irish saint has been recovered six years after it was stolen from a Dublin cathedral.
The heart of St Laurence O'Toole was found undamaged in the city's Phoenix Park by Irish police following "an intelligence-led investigation".
It is believed the thief hid overnight in the cathedral before carrying out the heart heist.
The heart-taker is believed to have used cutters to prise open the iron bars protecting the wooden box holding the saint's heart.
The individual then lit two peace candles on the Trinity altar in the cathedral before leaving.
Speaking at the time, the dean of Christ Church, the Very Reverend Dermot Dunne, described the relic as having "no economic value" but that it was a "priceless treasure that links our present foundation with its founding father".
The newly-recovered relic will be handed over to the Church of Ireland Archbishop of Dublin Dr Michael Jackson by Asst Garda Commissioner Pat Leahy on Thursday evening.
From St Laurence O'Toole's heart to the desiccated and decapitated head of St Oliver Plunkett, saintly remnants are a common feature of many Irish churches.
However, St Laurence is not the only saint to have been targeted in an unusual relic raid - in fact, that theft was one of three in quick succession in 2011 and 2012.
A month before the theft of the heart, an ornate container usually holding a fragment of St Brigid's skull was stolen from St Brigid's Church in Killester, slightly north of Dublin.
The relic was not inside having been removed so the container could be renovated.
It was returned three months later.
Gardaí (Irish police) officers made the critical breakthrough in the case in the last few weeks.
Officers, including one who had been involved in the search for the heart from the beginning, received credible evidence in relation to the relic.
It was then discovered following a surveillance and search operation in Phoenix Park.
Police have conducted fingerprint and forensic tests but no arrests have been made.
St Laurence O'Toole was appointed Archbishop of Dublin in 1162 and died in Normandy in 1180. He was canonised in 1225 because of miracles said to have happened at his tomb.
His heart was returned to Ireland and had been on display in Christ Church's Chapel of St Laud.