Will the EU cost people more than a daily coffee?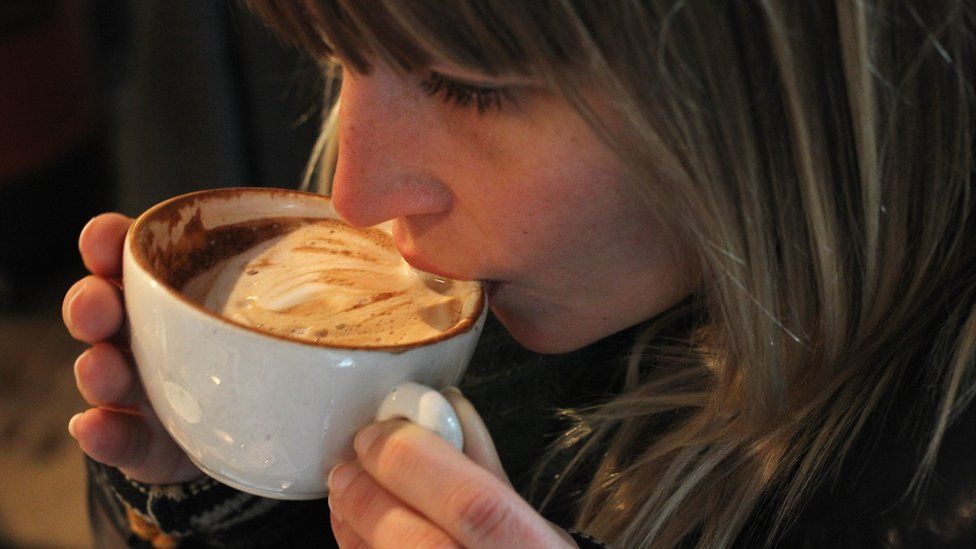 The EU is gearing up for its first major budget battle of the post-Brexit period.
Budget Commissioner Guenther Oettinger unveiled EU plans for the 2021-2027 budget on Wednesday.
Tensions between Europe's richer countries - which pay more in than they get out - and the poorer countries, which rely on EU funding in order to catch up, look set to sharpen.
The Commission says the €1tn (£879bn; $1.2tn) seven-year budget is about equal to 440 million EU citizens each buying one cup of coffee a day.
Along with the new resources there will have to be cuts in some areas, he warned.
Why cuts? Because from the end of 2020, under current Brexit plans, the UK will no longer be paying into the EU budget. The ensuing budget hole is likely to be €12-14bn annually.
Where are the battle lines?
There are many - this is the start of months of wrangling. In the end, agreement on the next long-term budget has to be unanimous among the 27 (Brexit UK is not among them).
The Commission will be pushing to clinch a budget deal before next May's European Parliament elections. Anti-EU politicians would certainly exploit any bitter budget disputes.
A political hot potato is the pressure from Germany and some other countries to tie some budget allocations to respect for EU democratic values and rule of law. Hungary and Poland are accused of undermining those values.
States already face fines for violating EU rules, but now there is talk of holding back some budget funds if states undermine free speech and judicial independence.
Read more on related topics:
The EU is also heading for a clash between countries prepared to increase their budget contributions - notably France and Germany - and those who don't want to, among them Finland and the Netherlands.
Greece and Italy - the two EU states carrying the heaviest burden of new migrants - hope that more regional funding will come their way, with less going to central and eastern Europe.
The Commission also wants to ease the budget pressure by scrapping all national rebates - not just the UK's rebate of more than €6bn annually. The other rebates total more than €5bn annually - EU money that goes back to governments which fund the UK's rebate.
Currently member states keep 20% of customs revenues that they collect for the EU budget. The Commission aims to make that 10%, again to boost the EU budget.
What is likely to change?
There would be a much bigger EU external border force. EU allocations for migration and asylum management, including the Frontex border agency, would almost triple. From a current staff of 1,600 Frontex would grow to 10,000 by 2027. The cost of that is estimated at €33bn.
Cuts are expected in the two biggest budget areas, accounting for nearly 75% of current EU spending: agriculture and "cohesion" (the latter means funding for poorer regions). Mr Oettinger is calling for cuts of about 5% in both areas. In agriculture, support should focus on small and medium-sized farms, not big agri-businesses.
The EU Commission - which drafts and oversees the budget - is seeking extra funding for: the digital economy (a nine-fold increase in investment); scientific research (50% extra, including €100bn for the big Horizon Europe and Euratom programmes); and the Erasmus student exchange programme (twice the current amount).