Naomi Musenga death: Emergency operator blames pressure after mocking caller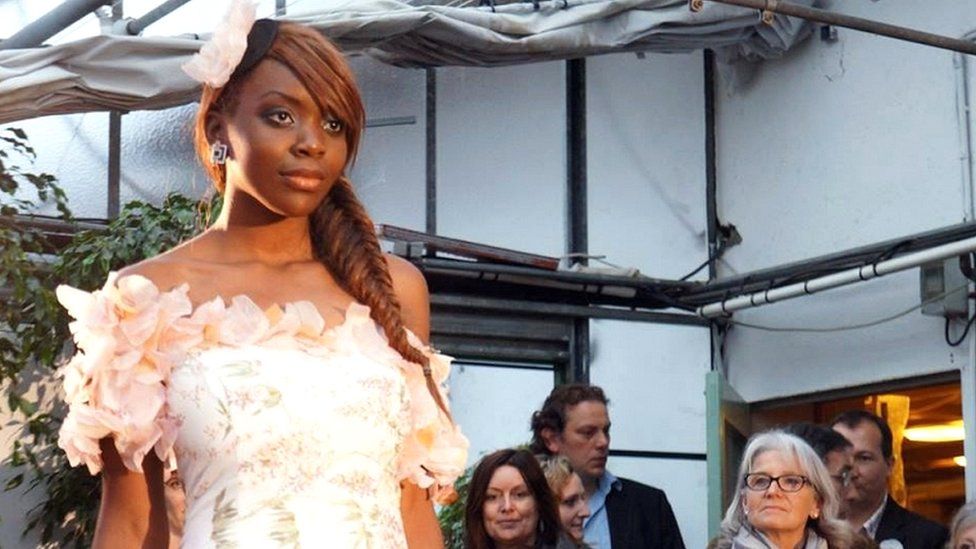 An emergency services operator has said she is not to blame after she mocked a young mother who died hours after calling the service in acute distress.
Naomi Musenga, 22, called Strasbourg's ambulance service with severe stomach pain and said: "I'm going to die".
"You'll definitely die one day, like everyone else," the operator replied.
The woman - who wishes to remain anonymous - told French TV on Sunday night that she was under pressure and the emergency services were overworked.
Asked if she regretted what she had said, the operator replied: "In the conditions... let's say it was inappropriate.
"We are constantly under pressure... I can be two or three hours hanging on my phone, I have no time to get up there's so much [demand] everywhere," she said. "We hang up and we pick up."
She said some of her colleagues working in the medical emergency services had received threats since news of Musenga's death had emerged.
Musenga's family have refused to blame the operator, saying they recognise her poor working conditions, France's BFMTV reported.
The operator's lawyer told BFMTV last week said that she would normally field on average 2,000 calls a day.
"When... you hear: 'I have a stomach ache'... it is true that the first reflex is to think that there is no absolute emergency and that one has to go and see their GP," the lawyer said.
The head of France's association of emergency doctors said last week that the number of ambulance emergencies had mushroomed from eight million in 1988 to 21 million today, while the number of calls had trebled.
Strasbourg's hospital said that on the day of the call, the operator had just returned from being on leave for two weeks and had begun her day at 07:30 that day. Ms Musenga called four hours later, at 11:30.
In the three-minute call, Musenga - in a very weak voice - appealed for help and struggled to describe her pain while speaking with the ambulance service, Samu.
The operator, sounding annoyed, replied: "If you don't tell me what's going on, I'll hang up!"
The operator eventually called SOS Médecins, which sends out doctors instead of an ambulance, and, after a five-hour wait, Musenga was taken to hospital by the ambulance service.
She suffered a stroke at the hospital and was transferred to the intensive care unit, but later died of multiple organ failure.
The case dates back to December, but only came to light when a recording of the call, obtained by the victim's family, was published by a local website.
The operator, who had worked for the Samu for four years and as an ambulance worker for 20, according to the Le Parisien newspaper, has been suspended, and the authorities have opened an investigation.
A spokesman for the French government said authorities were looking at speeding up promised moves towards a single emergency number, after Ms Musenga called the wrong one when seeking help.
France has separate numbers for police, ambulance, and the fire brigade, along with the European Union emergency number 112.
Spokesman Benjamin Griveaux conceded that French people were more familiar with the American number 911 than their own array of numbers.