Heckler & Koch: Mexico firearms export trial opens in Germany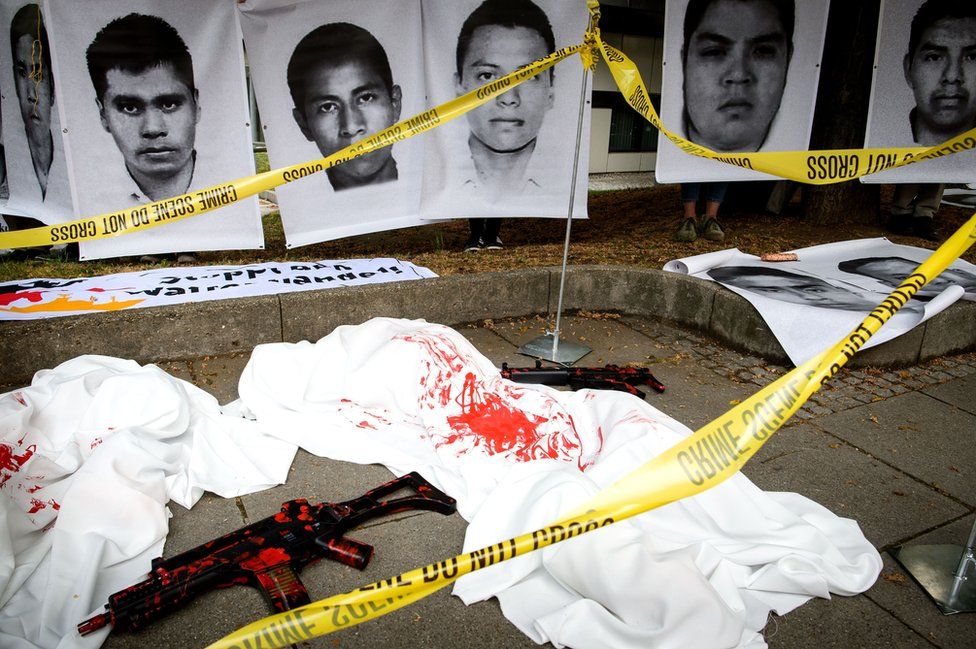 Six ex-employees of German gunmaker Heckler & Koch have gone on trial in Stuttgart, accused of illegally sending guns to strife-torn parts of Mexico.
The indictment focuses on 4,500 G36 assault rifles and smaller firearms sent in 16 batches. Prosecutors say they went to violent Mexican states covered by a German arms export ban.
The defendants' lawyers are quoted as saying the guns went legally to a well-controlled police depot.
Mexico is plagued by gang warfare.
H&K guns, made in the south-western town of Oberndorf, are used in conflicts worldwide. Besides Mexico, they have gone to troops and militias in Pakistan, Myanmar (Burma), Saudi Arabia, Iran and Turkey.
The Stuttgart case was triggered by evidence against H&K presented by peace activist Jürgen Grässlin eight years ago, German media report.
Prosecutors say the exports to Mexico in 2006-2009 violated Germany's War Weapons Control Act and Foreign Trade Act.
Read more on Mexico's gang wars:
Two former senior managers are among those in the dock. One of the six, a former marketing agent, was not in court on Tuesday - he is in Mexico and in poor health.