Sweden approves new law recognising sex without consent as rape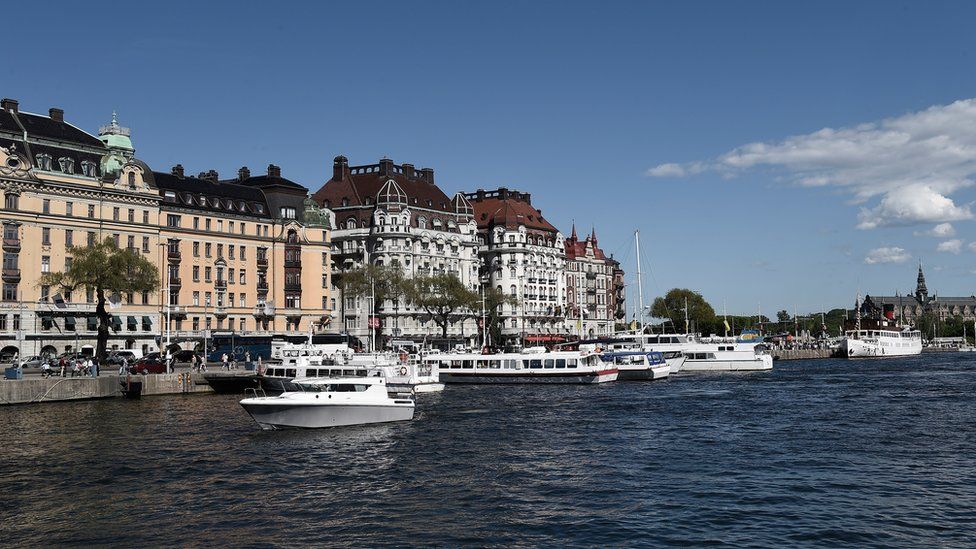 Sweden has passed a new law saying that sex without consent is rape, even when there are no threats or force involved.
The new law, due to come into effect on 1 July, says a person must give clear consent, verbal or physical.
Prosecutors will no longer need to prove violence or that the victim was in a vulnerable situation in order to establish rape.
Activists have welcomed the changes but critics say the law will not increase the number of rape convictions.
With the new legislation, approved in parliament by 257 votes against 38, Sweden joins other European countries like the United Kingdom and Germany where sex without consent is considered rape.
What does the new law say?
The approved text stops short of making expressed consent a condition for sex but states that passivity is not a sign of agreeing to sex.
"If a person wants to engage in sexual activities with someone who remains inactive or gives ambiguous signals, he or she will therefore have to find out if the other person is willing."
Under the previous legislation, prosecutors had to prove that the perpetrator had used violence or that the victim had been exploited in a vulnerable condition, such as under the influence of alcohol, in order to secure a rape conviction.
The law introduces two new offences, negligent rape and negligent sexual abuse, carrying a maximum prison term of four years.
"The negligence aspect focuses on the fact that one of the parties did not participate voluntarily," the government said, adding that it would be possible to convict more people of sexual abuse.
The picture elsewhere in Europe
Most countries in Europe still define rape as a sexual act carried out with the use of violence or threat.
The countries where sex without consent is considered rape are:
1: United Kingdom; 2: Ireland; 3: Belgium; 4: Luxembourg; 5: Germany; 6: Cyprus
Source: Amnesty International
What is the situation in Sweden?
Official numbers show that the incidence of sexual offences is on the rise.
The government says young women are facing the greatest risk and that most of the cases go unreported.
The term "sexual offences" refers to a range of all sex-related crimes in Sweden, with rape being one of them.
Other crimes such as paying for sex, sexual harassment, indecent exposure, sexual exploitation, molestation and trafficking are included in the numbers as well.
What has the reaction been?
Women's rights activists said they hoped other European countries would follow Sweden and approve similar legislations.
"There is still a great distance to travel, but if our politicians were to display even a fraction of the courage of those women and girls who refuse to stay silent, then laws will be changed," said Katarina Bergehed, of Amnesty International Sweden.
Elin Sundin, head of Swedish consent campaign group Fatta, told Reuters news agency: "When it comes to sexual consent and integrity and bodily rights it is something close to the heart of many women."
Law and order is likely to be a key issue in September's parliamentary election with nationalists looking to emulate the successes of other anti-immigration parties elsewhere in Europe.