Syria recognises Russian-backed Georgia regions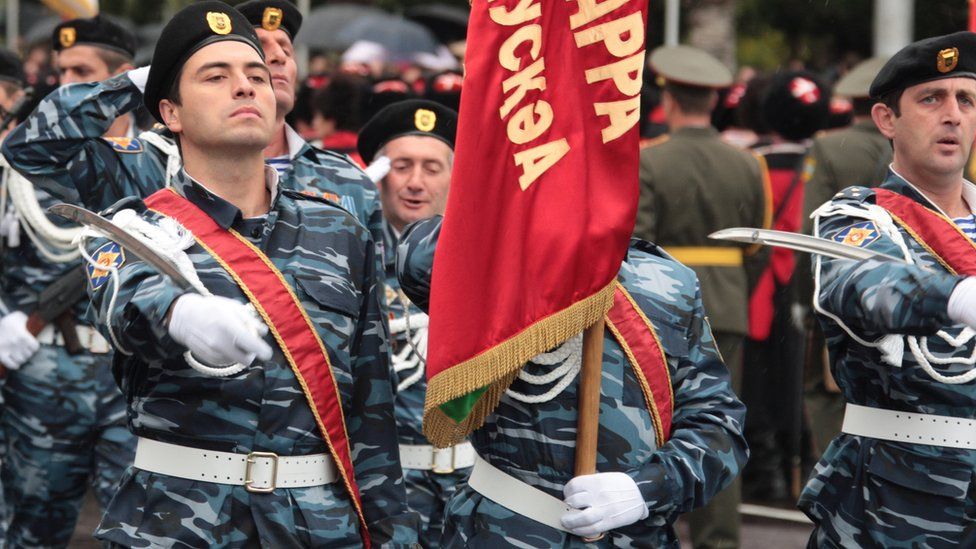 Syria has recognised two Russian-controlled regions of Georgia - Abkhazia and South Ossetia - as independent states, angering Georgia.
The Georgian Foreign Ministry responded by saying it was breaking off diplomatic relations with Syria.
Separatists in Abkhazia and South Ossetia broke away from Georgia in 2008 with massive help from Russian troops.
Besides Russia and Syria, only Venezuela, Nicaragua, Vanuatu and Nauru recognise them as independent.
Syrian President Bashar al-Assad has forged very close ties with his Russian counterpart Vladimir Putin since Russia sent a powerful force of aircraft and ships to bolster his war effort in September 2015.
The Russian intervention swung the war dramatically in Mr Assad's favour, enabling his troops to recover much lost ground.
Syria says it will set up embassies in Abkhazia and South Ossetia, and the Russian-backed authorities there will also send diplomats to Syria.
Soon after the Syrian announcement, Georgia said it had "started procedures to sever diplomatic relations" with Syria.
"By doing so, the Assad regime supported Russia's military aggression against Georgia, unlawful occupation of Abkhazia and the Tskhinvali region (South Ossetia), and the ethnic cleansing that has been taking place for years," said Georgian Deputy Foreign Minister David Dondua.