Katie Taylor expresses sympathy to shooting victim's family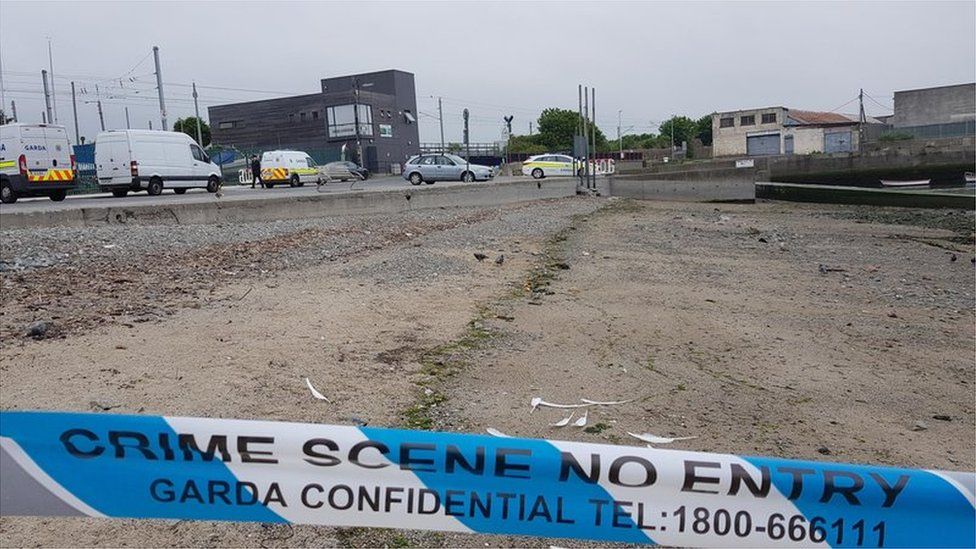 Boxing champion Katie Taylor has expressed her "heartfelt condolences" to the family of the victim of a shooting at an Irish gym founded by her father.
Ms Taylor's father, Pete, was one of two other men injured.
She said Mr Messett's family did not "deserve this heartache" and she was "sorry" for their "loss".
"I can't imagine the despair or the sense of injustice they must be dealing with," she said in a statement released to the Irish Times.
"I'm praying they know God's comfort in the hard days ahead."
Ms Taylor added that she was "very thankful and relieved" her father had "made it through this horrific attack and is recovering well".
"I understand there is still a lot of uncertainty about the nature of the incident but I'm hoping the gardaí (Irish police) will get to the bottom of it very soon," she added.
"As many of you know, I have been somewhat estranged from my Dad for a number of years now. I've had little contact with him in the last three years and no contact or association whatsoever with Bray Boxing Club since 2015."
Ms Taylor also criticised the "misuse" of her name and image in media coverage of the shooting.
A gunman, wearing either a balaclava or a boxing helmet, entered Bray Boxing Club and fired a number of shots at about 06:55 local time.
Mr Messett, from County Wicklow, has been described as an innocent man who was in the wrong place at the wrong time.
The getaway vehicle, a silver Volkswagen van with a Northern Ireland licence plate, was found burnt out close to the East Link Toll Plaza, near to the River Liffey in Dublin city centre.
Gardai (Irish police) said it is believed that this van travelled from Bray through Shankill and the Cornelscourt area before being abandoned on Pigeon House Road at about 08:05 local time where a man was seen leaving the van and cycling away.
On Tuesday, Supt Patrick Ward said there were about 15 to 20 people in the gym when the shooting took place.
"They were about to start the gym session when a gunman came in carrying a firearm - we believe it was a handgun."
He added that police believed the man who was killed was "just using the gym like anyone else" and they did not know the exact number of shots fired but that "more people could have been injured".
Despite the shooting, promoter Eddie Hearn has revealed that Katie Taylor still intends to fight on the undercard of the 28 July heavyweight fight between Dillian Whyte and Joseph Parker.
For many people, the 2012 Olympics in London was their first introduction to Katie Taylor.
She won gold in the lightweight division while cheered on by a roof-raising Irish crowd at the Excel Exhibition Centre in London.
But the Bray-born boxer was a highly-successful and dominant amateur fighter leading up to her Olympic success after being trained by her father Pete.
He was in her corner during her run to the gold medal in London as well as when she claimed five world championship gold medals.
The pair split in 2016, months before the Rio Olympics, in which she was surprisingly beaten in the quarter-finals.
In October 2016, Ms Taylor turned professional. She had been linked with a move to the professional ranks since missing out on a medal in Rio.
She won her first world title as a professional in October 2017, outpointing Argentina's Anahi Sanchez.