Amazon to create 1,000 jobs in Ireland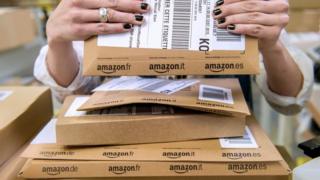 Amazon Web Services (AWS), the cloud computing subsidiary of the online retailer, says it intends to create 1,000 jobs in Dublin over the next two years.
They will be in areas including software engineering, network engineering, data specialisation and machine learning.
Amazon currently employs around 2,500 people in Ireland.
The general manager of Amazon Web Services in Ireland Mike Beary said the company is already "actively recruiting" to fill the roles.
"Ireland has been a great place for us to attract great high-tech talent and it's a great business environment for us," he added.
The company opened a new 170,000 square foot building in Dublin on Monday.