World Cup 2018: Kane breaks Tunisian hearts - in pictures
England - whose recent World Cup outings have proved as disappointing as the expectations heaped on the team were high - faced Tunisia in their opening match in Volgograd.
Could the Three Lions pounce or would they be picked off by the Carthage Eagles?
Here, in pictures, is the story of that encounter.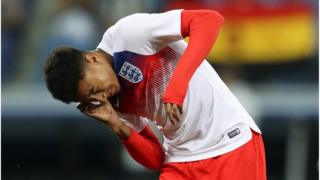 As it turned out it was the bugs who struck first, here seen troubling England's Jesse Lingard during the warm-up.
The Volgograd air was full of them - a regular occurrence at this time of year. Russian organisers had been spraying the stadium with insecticide for days previously, but to little avail.
Players and everyone else in the stadium sprayed on repellent to ward the insects off.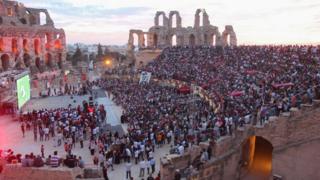 Anticipation was high, with fans packing out public places in both countries. In Tunisia, some people congregated in the Roman amphitheatre at El Jem, near the city of Sfax.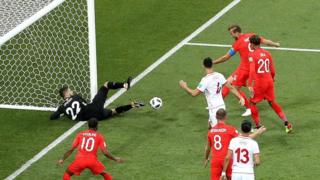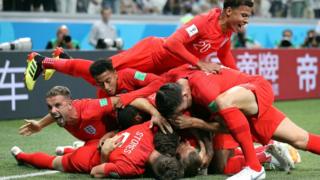 The match under way, it was first blood to England, captain Harry Kane tapping in from a corner after 10 minutes.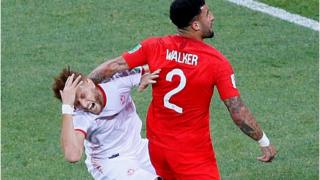 But later in the first half Tunisia's Fakhreddine Ben Youssef won a penalty after the referee judged that he had been fouled by Kyle Walker.
The decision went down badly among English pundits, who raged on social media.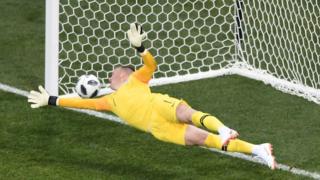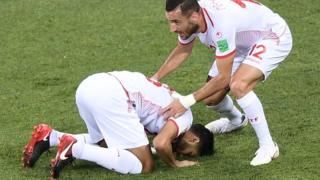 Ferjani Sassi celebrated with a prayer after putting the ball past English goalkeeper Jordan Pickford, who touched the ball with his fingertips but could not keep it out.
Sassi's goal was also the first scored by an African or Arab team at this World Cup, with Tunisia both the fourth African nation to play, after Morocco, Egypt and Nigeria, and the fourth Arab nation, after Saudi Arabia, Morocco and Egypt.
The match settled into a tense stalemate, with England probing without much success and Tunisia defending stoutly.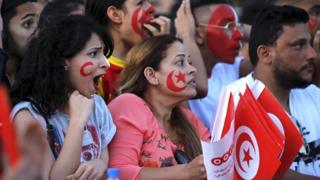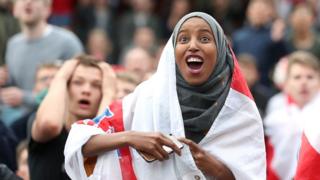 The tension showed on the faces of fans watching back home as England spurned a series of first-half chances and then struggled to create openings in the second half.
One watching journalist suggested England were "playing like the Arab Spring" - the movement to overthrow dictators and cultivate democracy that began in Tunisia and spread to other countries before largely fading.
Then, in stoppage time after the regulation 90 minutes had already passed, a moment of drama.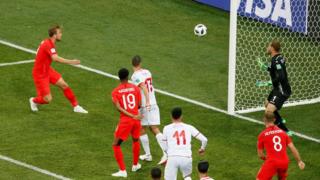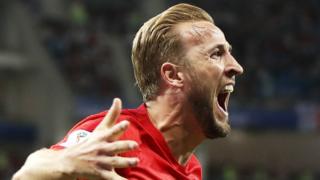 Kane scored his second goal after the ball was flicked on towards him at an England corner.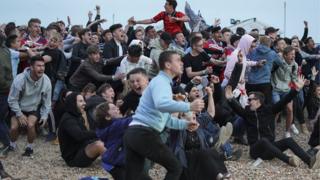 Among England fans - including these watching on a beach in the southern town of Brighton - an intense release of emotion and relief.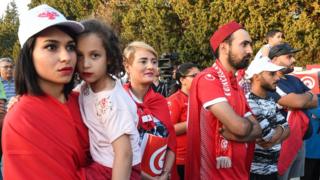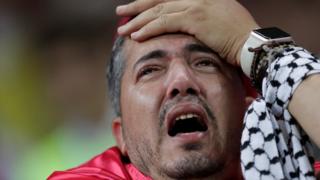 For Tunisians meanwhile, dejection and tears.
As one social media user pointed out, Tunisia had become the the third North African team to lose to a last-minute goal. "It's too much," he wrote.
For England's Kane however, victory was "no less than we deserved".

All images copyright