Irish cervical check scandal: Mother settles case for €7.5m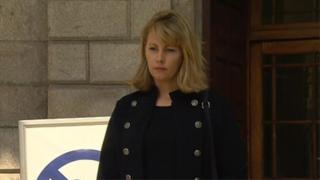 A terminally-ill woman from the Republic of Ireland has settled a case against the Health Service Executive and a US laboratory for €7.5 million.
Emma Mhic Mhathúna, a 37-year-old mother of five, was diagnosed with cervical cancer in 2016.
Her diagnosis came three years after she had received the all-clear from a previous smear test but the results turned out to be wrong.
Errors were discovered during an audit by a CervicalCheck screening programme.
The County Kerry mother then sued the HSE and the US laboratory used by CervicalCheck.
At the hearing on Friday, Mr Justice Kevin Cross said he was pleased the parties managed to resolve their differences.
The judge approved the settlement, which includes the HSE admitting liability for failing to disclose the findings of the audit carried out.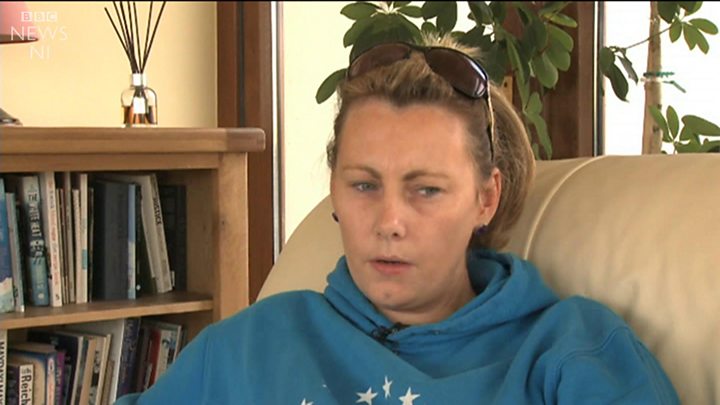 In a candid interview with RTÉ in May, Ms Ní Mhathúna, who is a single mother, said she had to sit down with her children to tell them she was dying.
Emma Mhic Mhathúna is one of of the 209 women with cervical cancer who received incorrect smear test results.
It was later revealed that 18 of the 209 women died having been given incorrect smear test results by the national cervical cancer screening programme.
The scandal led to the resignation of Ireland's health service chief.
Speaking at a press conference in May, Taoiseach Leo Varadkar said: "There is nothing I can say today to lessen the pain and suffering of the women at the centre of the cervical cancer controversy.
"Words cannot ease the anguish they are experiencing, or the unimaginable distress of their children and families."
Varadkar said the government will "find out all the facts" and that it was "determined" to find out the truth.
"The fundamental rule of medicine, of public health care, should always be to put the patient first and never do harm," he said.
"Many women in Ireland are frightened today, many families are traumatised and people have been let down because this principle was not followed."
The Irish government has also agreed a comprehensive package of health and social care measures to support the 209 women and their families, who have been diagnosed with cervical cancer and whose audit result differed from their original smear test.
The measures include counselling services and a discretionary medical card for each woman affected so that they can avail of health services free of charge.
Background to the scandal
On May 10 of this year, it was revealed that in 2016 the National Screening Service, the Irish government body for cancer prevention, had prepared a media response for stories about misdiagnosed smear tests after an internal audit of its cervical smear test unit, Cervical Check.
Detailed tests for CervicalCheck, which has operated for the past 10 years, usually take place every three years.
Tony O'Brien, the former director general of the Health Service Executive (HSE), who resigned on May 10, confirmed he read all three memos on the matter.
On May 11, Ireland's Minister for Health Simon Harris said these memos were never brought to the attention of any serving minister for health.
The scandal was only brought to light in April this year after Limerick woman Vicky Phelan took a case against the HSE and Clinical Pathology Laboratories, the US laboratory which was analysing the tests for Ireland's National Cervical Screening Programme, for incorrect smear results.
The false negative was uncovered during a retrospective audit. It was relayed to her doctor in 2016, but Mrs Phelan was not told for another 15 months.
Mrs Phelan settled the case for €2.5m (£2.2m). She has been given 12 months to live.
In the days following the settlement it emerged that more than 200 other women diagnosed with cancer may have missed out on earlier medical intervention.