World Cup 2018: Russia fans' heartbreak as hosts exit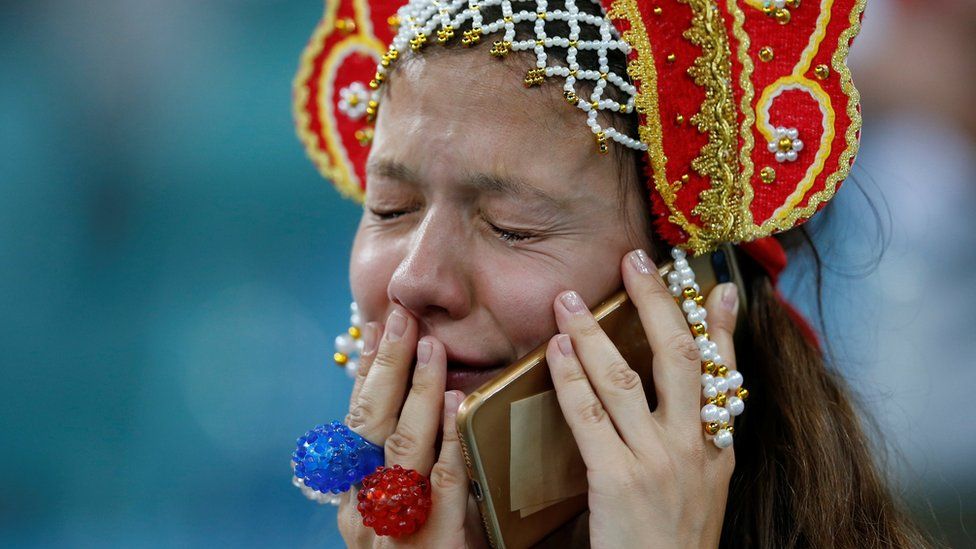 World Cup hosts Russia are now out of the tournament after losing on penalties to Croatia.
Russian fans' excitement as their team scored a last-minute goal to equalise turned to sadness and disbelief as Croatia went on to beat Russia 4-3 on penalties.
But the fans also celebrated how far their team - the lowest-ranking side to qualify for this year's World Cup - had come, with crowds dancing and chanting "Russia" in the streets.
President Vladimir Putin described the players as heroes and said that the country was proud of them, Kremlin spokesman Dmitry Peskov was quoted as saying by Interfax new agency. Prime Minister Dmitry Medvedev thanked the team on his Facebook account.