Baptism of fire for UK's new Brexit minister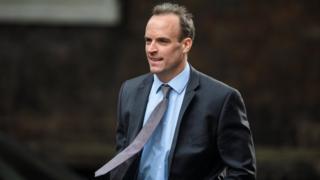 It's going to be quite a baptism of fire for the UK's new Brexit secretary on his first visit to Brussels in the new job.
He'll hardly have a foot through the door at the European Commission before he's faced with a barrage of questions. The EU wants clarity on the UK's negotiating position: is it based on Theresa May's Chequers cabinet agreement or the subsequent parliamentary amendments? Will the UK position change again in a few days or a week's time?
The EU's chief Brexit negotiator Michel Barnier then has another message he's hell-bent on delivering. Work with us, he will say to Dominic Raab, to finish the UK's exit deal - the so-called Withdrawal Agreement - otherwise the chances are rising of the UK crashing out of the EU without a deal come March next year.
Now coincidence of coincidences, just as Mr Raab arrives in town, the European Commission will publish a paper instructing EU governments to do more to prepare for the possibility of a no-deal Brexit which - it warns - would have a considerable impact on European businesses and citizens.
The paper mentions amongst other things the potential immediate impact on EU borders - with goods and people from the UK subject to customs checks. It predicts the aviation industry could be severely disrupted- with EU-UK airline and passenger rights agreements no longer valid. It advises that personal data transfers to the UK would be subject to new limitations and that the City of London would no longer have financial passporting rights.
The paper also alerts pharmaceutical companies to the fact that the testing of European medicines could no longer to be carried out in the UK in the case of a no-deal Brexit and it informs that the UK would have to be removed from EU databases.
Contrary to some UK media reports which suggest that the Commission's "preparedness paper" as it's known is being published now as a result of the political turmoil and uncertainty in Westminster, this is something the Commission has been working on for months. The Commission likes to say it began its preparedness research when the UK government began the mantra of "no deal is better than a bad deal" though that, I think, is questionable.
I've seen a draft of the preparedness paper but have been told it is a work in progress and will only be finalised on Thursday morning, just in time for Mr Raab's Brussels arrival.
As one senior EU diplomat put it to me: "When it comes to Brexit, there are no innocent timings."
Having had a lot of background chats with senior European officials of late, I can say with certainty that the Commission paper is not simply a scaremongering exercise.
There is genuine concern in Brussels that:
EU-UK negotiating time is running out
even if Theresa May or whoever takes her job (if it gets that far) is able to strike a Brexit deal in Brussels, they may not have the ability to sell it to parliament back home
The EU thinks a Brexit no-deal scenario would be a bureaucratic, practical and financial nightmare for Europe.
So expect Mr Barnier to adopt encouraging tones with Mr Raab, reminding him that the Withdrawal Agreement is already 80% signed off between the EU and UK.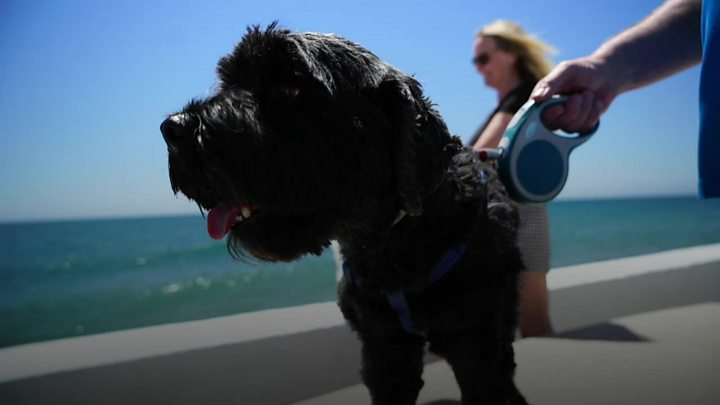 However, the 20% left is challenging to say the least - covering flashpoints like data protection, UK military bases in Cyprus and who should police the withdrawal agreement and subsequent almost two-year transition period.
On the Irish border backstop - where both the EU and UK have undertaken to avoid the re-introduction of a hard border between Northern Ireland and the Ireland whatever their post-Brexit relationship looks like - the Commission, I'm told, is working on rewording the protocol in the declared hope that will make it easier for team Theresa May to sign up to.
Former EU trade official Peter Guilford told me this week he believes the Brussels rumours that Brexit talks will go down to the wire this autumn and it would only be when the Commission "saw the whites of UK negotiators' eyes" that they would start making their own compromises instead of always hammering the UK for them.
But EU diplomats wonder: can Theresa May hang on till then?