Berlin police seize Lebanese clan's property empire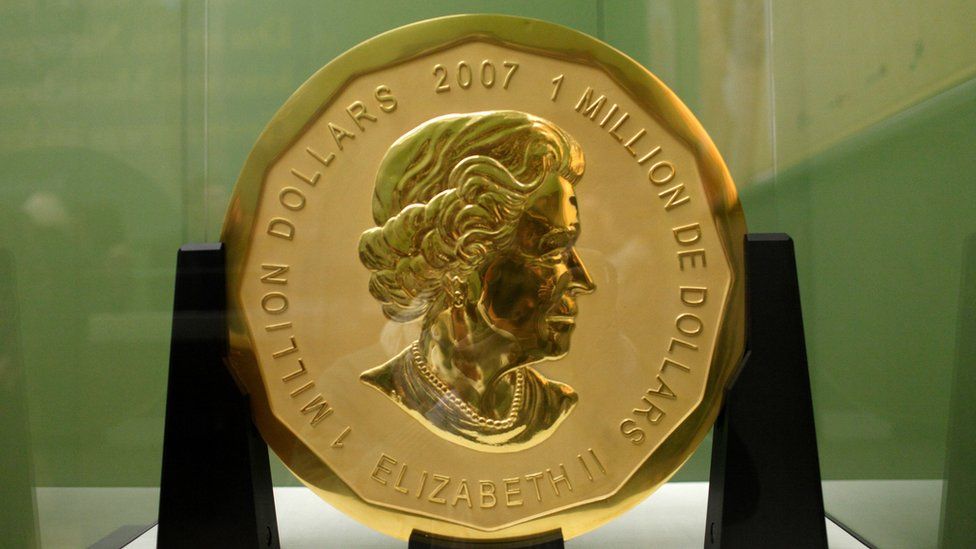 Police have seized 77 Berlin properties owned by a Lebanese family suspected of mafia-style crimes, including the theft of a giant gold coin.
The 77 houses, apartment blocks and garden allotments are worth about €10m (£9m; $12m), German media report.
The gold coin has not yet been found.
There are fears that the gold might have been been melted down and sold off. The coin was valued at about €3.7m.
Investigators suspect that the seized properties were bought with the proceeds of organised crime. For legal reasons the Lebanese family is not named, but identified only as "R".
An anti-money laundering law passed in Germany last year allows confiscation of property in order to recover illicit profits.
Members of the clan are suspected of crimes including murder, blackmail, drug-dealing and people-trafficking.