French school in row over tracking pupils electronically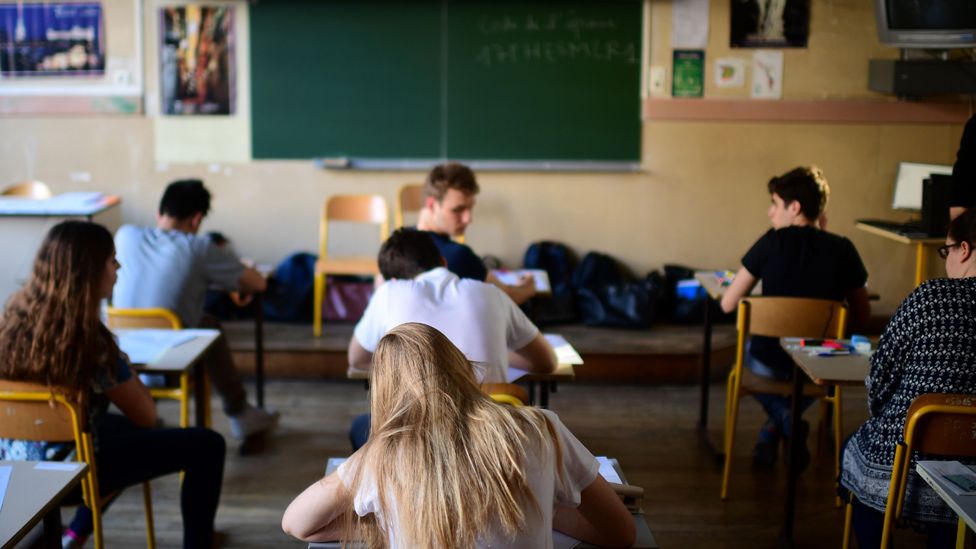 A private Catholic-run school in Paris says its pupils will have to carry Bluetooth tracking devices to make sure that they turn up for classes.
More than 3,500 people have signed a petition against the plan. The tracking is due to start in September at the Lycée Rocroy Saint-Vincent de Paul.
A pupil called Louise tweeted a plea to sign the protest.
She said she was "not even sure it's legal" for the school to use its so-called "connected key fobs".
The fobs will be linked via an app.
French BFMTV news says the devices will enable teachers to check quickly if all pupils are present, instead of each class having to go through the register orally - a time-consuming tradition.
Read more on French schools:
The school's new rule says the devices will also help teachers to check pupils' presence for sports, library sessions, emergency drills and school outings.
The new rule was introduced without consulting parents, according to reports.
The school will fine a pupil €10 (£9; $12) if he or she loses the fob or forgets to carry it.