Dublin hospital conducts review of colonoscopies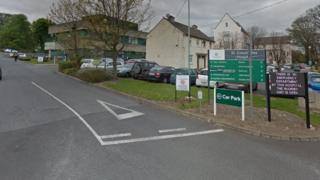 A hospital in Dublin is conducting a review of colonoscopies involving more than 60 patients.
The review follows an examination of 160 colonoscopies performed at St Columcille's Hospital in Loughlinstown between November 2017 and April 2018.
It recommended that 65 patients be called back.
The Ireland East Hospital Group (IEHG) said all affected patients had been contacted.
In a colonoscopy a thin flexible tube, a colonoscope, with a tiny camera is used to look inside the bowel and remove any small growths called polyps.
The colonoscope can also check the bowel for cancer that has already started.
In this case, patients who had diagnostic colonoscopies - requested by a patient's GP to investigate symptoms such as abdominal pain or bleeding - have been recalled.
'Precautionary measure'
Dr Garret Cullen, Clinical Lead for Endoscopy at IEHG said it was a "precautionary measure" and that the risk to patients was low.
The review was aided by a newly established reporting system, the hospital said.
The patients' GPs have been contacted.
The hospital said that appointments are being made and the process should be completed by the end of August.
A small number of patients have declined the repeat procedure, while others have asked to have it conducted later in the summer, RTÉ has reported.