Rédoine Faïd: France jailbreak gangster narrowly evades police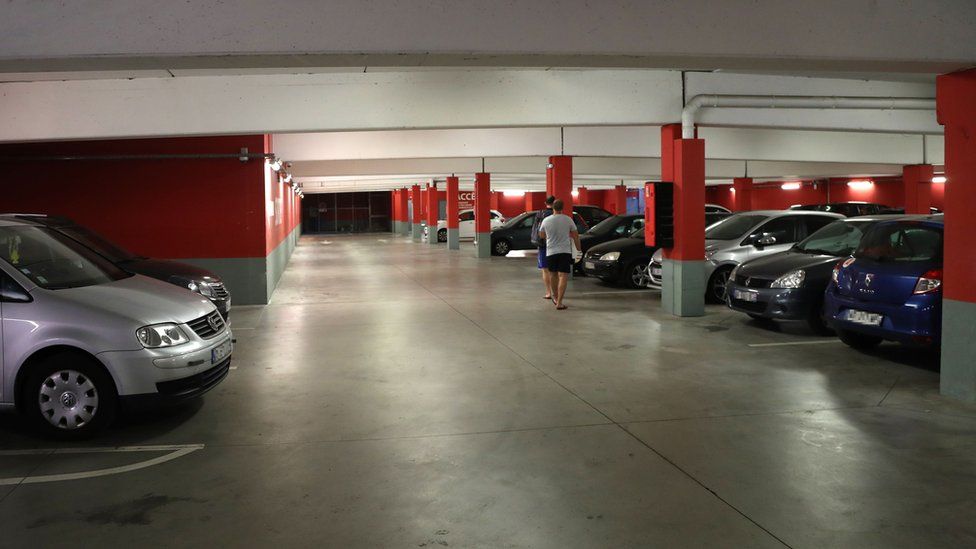 A French armed robber narrowly avoided capture more than three weeks after escaping from prison, police say.
Convicted gangster Rédoine Faïd was spotted by patrol officers near Paris on Tuesday afternoon, police sources told AFP news agency.
He fled the scene and abandoned a car with explosives and fake number plates in a shopping centre car park.
The Jailbird King, as he is dubbed by French media, was serving a 25-year sentence for a failed 2010 robbery during which a police officer was killed.
This was Faïd's second jailbreak - in 2013, he escaped prison for six weeks after seizing four guards as human shields and blowing off several doors with dynamite.
Police have warned that "beyond his charisma and aura, beyond the folklore, [Faïd] is a dangerous individual".
Around 16:40 local time (14:40 GMT) on Tuesday, police officers identified Faïd as one of two people in a car "observing a service station", AFP says.
The officers "wanted to carry out a check on the people in the car", when "they fled the scene and drove towards Sarcelles", a northern suburb of Paris.
When police found the abandoned Renault Laguna with plastic explosives in an underground car park, authorities sealed off the shopping centre and bomb disposal experts were called in.
"We do not yet know where the explosives were being taken," a senior prosecutor told AFP.
This is the first sighting of the escaped convict since 1 July, despite some 2,900 police officers joining a national manhunt.
A well-known criminal in France, Faïd was born in 1972 and grew up in a notoriously rough part of Paris.
In the '90s, he ran a gang involved in armed robbery and extortion in the French capital.
He has spoken of his love of Hollywood heist films, saying they inspire some of his schemes.
He once told France's Point magazine he had watched the 1995 gangster film Heat seven times at the cinema and "a hundred times on DVD" to dissect the scene of an armoured car robbery.
Faïd then approached its director Michael Mann at a Paris film festival and told him: "You were my technical adviser".
His fame has been helped by his 2009 book, outlining his younger days on the streets of Paris and his descent into the life of a professional criminal.
He then claimed to have turned his back on crime, but police believe he was the mastermind behind the botched robbery he is now convicted of.
One of Faïd's most recent prison supervisors said he was never in conflict with guards, but that "we must always be wary".
"In the corner of his mind, he never lost the idea of escaping. Behind all his manners - he is very polite - he always hid his game," his supervisor said.