Joël Robuchon, Michelin star French chef, dies aged 73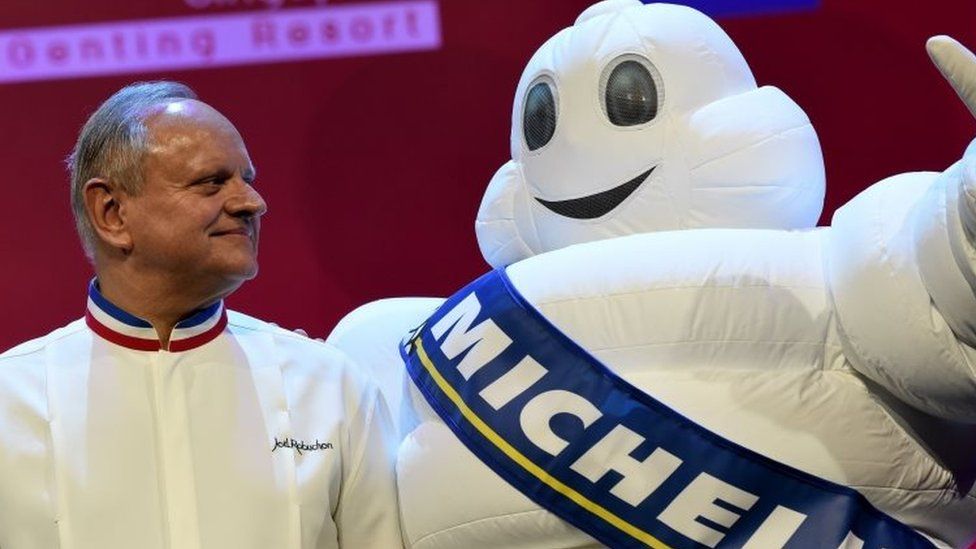 French celebrity chef Joël Robuchon will be remembered for many reasons: earning more than 30 Michelin stars, creating the world's best mashed potato, and hurling a plate at a young and "difficult" Gordon Ramsay.
The chef, who has died aged 73, later revealed it was the only plate he had ever thrown during a decades-long career that saw him open restaurants across the world.
But it could have been quite different.
He initially wanted to be a priest.
Luckily for food-lovers everywhere, Robuchon discovered a passion for cooking while working alongside the nuns as a student at a seminary, and at the age of 15 entered his first kitchen as an apprentice.
The rest, as they say, is history.
Robuchon died from cancer in Switzerland on Monday, according to Le Figaro newspaper, more than a year after being treated for a pancreatic tumour.
He was born in Poitiers in 1945, the son of a mason and a stay-at-home mother.
The luxurious dishes he would go on to create - langoustine and truffle ravioli, or slow-cooked pigeon with foie gras - would give no hint of this humble beginning.
But one of his most famous and beloved recipes was for the humble mashed potato - or pommes purée - which, rumour has it, is a 50-50 mix of potato and butter.
His dedication to creating the world's best mashed potato is perhaps not surprising. Robuchon was renowned for his perfectionism and for using few ingredients, keeping preparation simple and moving away from the excesses of French nouvelle cuisine - a healthier form of cooking.
"The older I get the more I realise the truth is: the simpler the food, the more exceptional it can be," he told Business Insider in 2014.
"I never try to marry more than three flavours in one dish. I like walking into a kitchen and knowing that the dishes are identifiable and the ingredients within them easy to detect."
Robuchon made his name in the early 1980s after opening his restaurant Jamin at the age of 36. Within a year it had won a Michelin star. Over his career, Robuchon would amass 31 such stars - the most of any chef, ever.
Less than a decade later, in 1989, he was named "Chef of the Century" by Michelin's rival restaurant guide, Gault Millau.
It was around this time that an aspiring Scottish chef joined his kitchen.
"I told him so and Gordon reacted in a very arrogant manner," he recalled. "This time, it really got on my nerves and so I threw a plate at him."
It was, he added, the only plate he threw in his career. Ramsay does not appear to harbour any hard feelings, posting a tribute to his former mentor after hearing of his death.
In 1995, at the age of 50, Robuchon decided to retire - but that did not seem to mean taking things easy. Instead, he turned his attention to television and hosted several culinary shows on French TV.
But he couldn't keep away from the kitchen and a few years later he unveiled plans to open more affordable eateries inspired by Japanese sushi counters.
He leaves behind a legacy not only in his restaurants - there are currently 12 branches of L'Atelier, including in London, Tokyo, Las Vegas and Beijing - but also in the cooking school he created near the town where he was born.
It was, he told the Michelin Guide, something very close to his heart.
His legacy was at the forefront of many people's minds as they paid tribute to him on Monday.
It is with great sadness that we report on the death of the legendary Joël Robuchon aged 73. The loss of the world's most Michelin-starred chef, who mentored Gordon Ramsay, will leave the culinary world stunned. Our thoughts are with his family and friendshttps://t.co/fvxU7vwd7y

— Great British Chefs (@gbchefs) August 6, 2018