Stéphane Pauwels arrest: Football presenter charged over armed robbery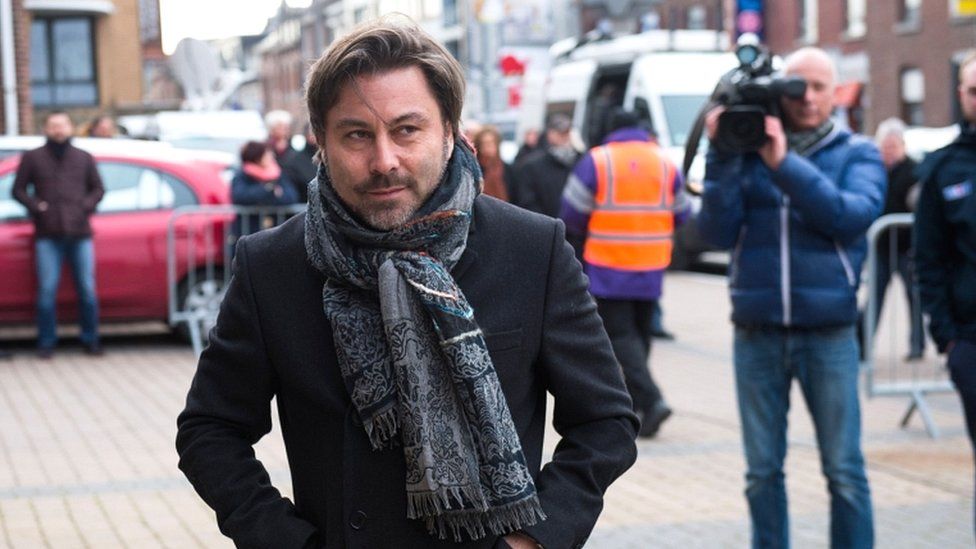 One of Belgium's top football TV presenters has been charged with being an accomplice to an armed robbery, prosecutors have said.
Stéphane Pauwels, who has hosted shows for Belgian and French TV, was arrested as a part of a major police probe.
The 2017 robbery, described by media as a "home invasion", took place in the wealthy town of Lasne, near Brussels.
The arrest is part of an investigation launched several months ago into armed robberies, burglaries and drug dealing.
Five people are currently in custody as a result of it.
Mr Pauwels, 50, was detained on Tuesday, and on Wednesday appeared before a judge who charged him and granted conditional bail.
He is suspected of being an accomplice to "armed robbery with violence, firearms, at night, as part of a gang, using a vehicle".
The presenter is said to have complained about his partner's former husband who was allegedly harassing them, according to Belgian media.
He is said to have given the man's name to a colleague who then allegedly arranged for the raid to take place at the man's home, the reports say.
The charge Mr Pauwels is facing does not indicate his presence during the raid or that he carried out any violent acts, his lawyers were quoted as saying on Thursday afternoon.
Mr Pauwels is a presenter on Belgium's RTL-TVI channel - the country's leading private broadcaster - and is also known in France for hosting football programmes on several stations.
Parent company RTL Belgium has suspended Mr Pauwels with immediate effect.
Reaction on social media has been mixed, with some criticising Mr Pauwels while others have expressed their support for the presenter.