Belfast man seriously injured by shark off County Cork coast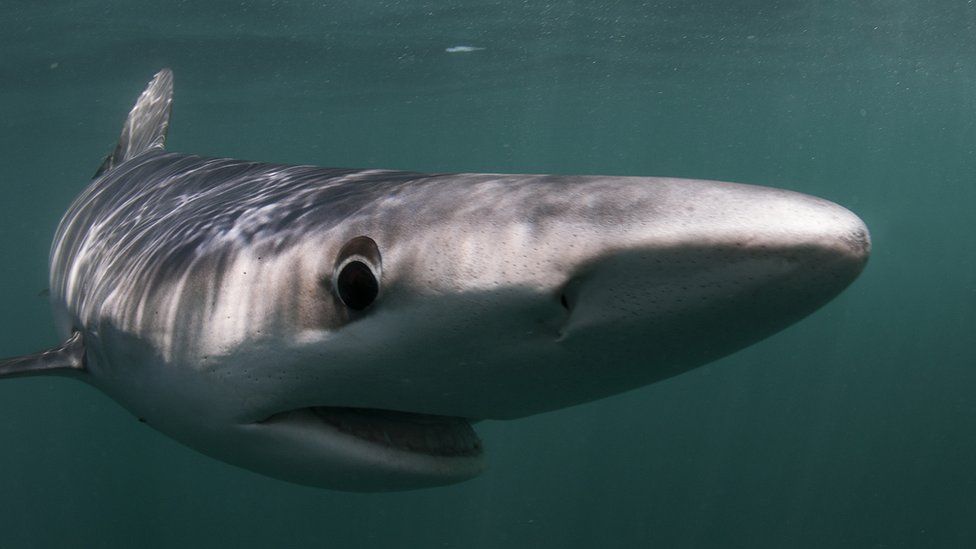 A man from Belfast suffered a "deep flesh wound" after being bitten by a shark off the coast of County Cork on Saturday evening.
The man suffered the serious lower arm injury while deep-sea angling.
The crew of the angling boat gave the man first aid before he was transferred to a lifeboat, where he got further treatment.
Crosshaven RNLI volunteers were called to the scene at 18:00 local time.
It is understood the man was angling for sharks and had been trying to unhook one of the fish when he was bitten.
"This was more of an angling accident than a shark attack, there was a bit of a struggle when pulling the shark on board," a RNLI spokesman said.
"We're not trying to panic anyone."
The angling boat Deora Dé, which the man was on board, sailed towards Crosshaven from about eight miles offshore and met with the Crosshaven lifeboat about four miles south of Roche's Point.
The lifeboat was then met at Crosshaven by an ambulance and the man was transported to Cork University Hospital.
The man was conscious throughout and was able to climb onto the lifeboat without help.
It is understood that the fish involved was a blue shark.
Although they are the most common species of shark in Irish waters, they rarely bite humans.
They usually feed on small fish and squid, and can live for about 20 years.
They live in temperate, tropical and subtropical waters up to 1,150ft (350m) deep
They are nomadic and follow a clockwise migration pattern in the ocean from the Caribbean following the Gulf Stream
Their number of offspring ranges from about 25 to 50
Twelve unprovoked attacks and four boat attacks have been documented by the International Shark Attack File