Mystery kangaroo in Austria still on the loose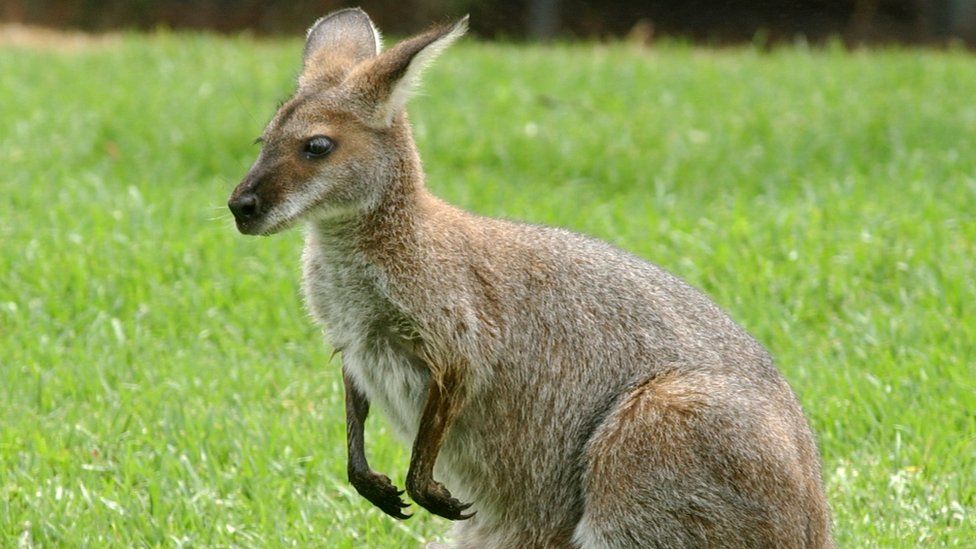 Austrians often lament having their European country mistaken for Australia - which is 14,000km (8,700 miles) away - and a kangaroo sighting there may complicate matters.
The animal, native to Australia, was spotted by residents in the forest and meadows near the small town of Kirchschlag in northern Austria.
Police confirmed multiple sightings over the weekend but told the BBC on Tuesday the mystery marsupial remained at large.
"It sounds unbelievable, but it's true," a local police official, who declined to be named, told the news agency AFP.
"We have called all the zoos and kangaroo breeders around us, but no-one is missing a kangaroo. We hope the owner will come forward," they added.
Local media reported the authorities were treating the animal - which requires a permit to be owned as a pet - in the same way as they would a "runaway dog".
"We thought: 'No, this is really real' - and it then hopped a bit over the meadow and then moved away from the road towards the forest."
Police could not confirm what type of kangaroo was spotted, but a zoologist in the region speculated it was a type of tree kangaroo.
"It could be a Bennett kangaroo, which can withstand cool temperatures well," Daniela Artmann from Schmiding Zoo told news agency APA.
While this kangaroo has taken residents by surprise, it is not the first time such a marsupial has been spotted in Upper Austria. In 2015 local media reported sightings of one which turned out to be an escaped pet from neighbouring Germany.