Jose Mourinho 'reaches deal in Spanish tax dispute'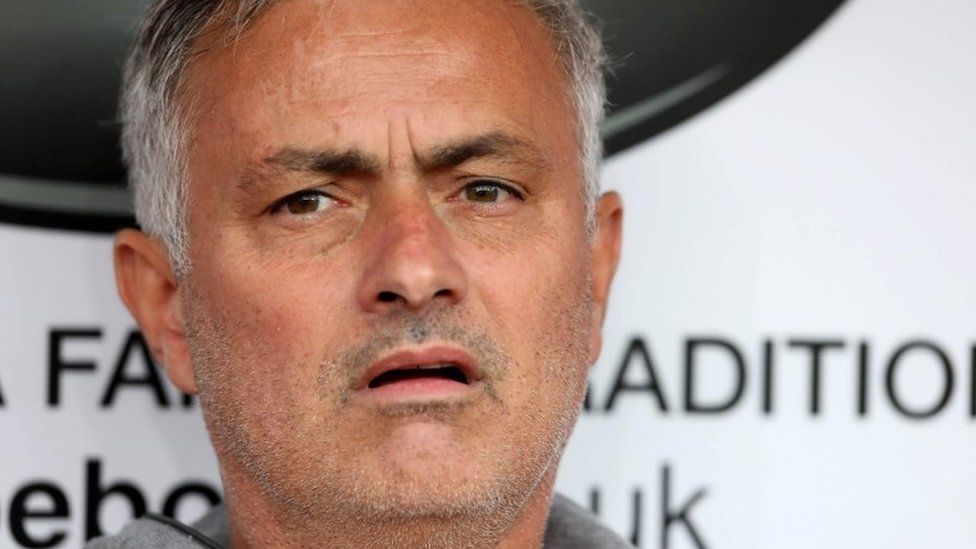 Manchester United manager José Mourinho is reported to have reached a deal with the Spanish state over a long-running tax dispute.
He was accused of owing nearly €3.3m in undeclared image rights revenue for 2011 and 2012, when he was Real Madrid manager - an allegation he disputed.
Spain's El Mundo newspaper reported he had agreed to pay a fine of €2m (£1.8m; $2.3m).
Mr Mourinho said earlier he had paid all the taxes he owed.
El Mundo also reported that he had accepted a one-year suspended jail sentence.
But sources close to the manager said no prison term had been imposed or accepted.
Spanish authorities launched the image rights case against Mr Mourinho in June last year.
His representatives, Gestifute Media, said at the time that he had paid more than €26m in tax at an average rate of more than 41% while living in Spain from 2010 to 2013.
In 2015, Gestifute said, he accepted a settlement agreement regarding previous years.
Spanish courts recently cracked down on tax evasion among footballers: