Ryanair Irish-based pilots approve working conditions deal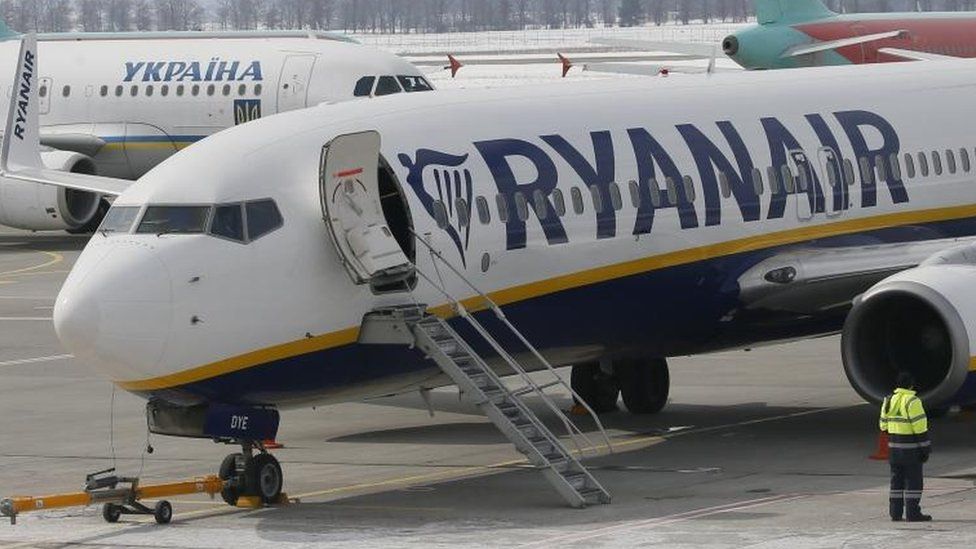 Ryanair pilots based in Ireland have voted to accept a deal with the airline following a dispute over work conditions.
Members of the pilots' union, Fórsa, voted unanimously to accept an agreement that was struck in August.
The agreement came after five days of strike action by about 100 of Ryanair's 350 Irish-based pilots.
The deal was proposed after a 22-hour session of talks, overseen by facilitator Kieran Mulvey.
The dispute between the airline and some of its Irish pilots centred around base transfers, promotions, annual leave and other issues.
It is understood that the deal includes an overall agreement and a specific section on base transfers and command upgrades, which was a key issue in the dispute.
It was expected that Ryanair will remove the threat of job losses if the deal was approved by pilots.
In August, the airline issued 90-day protective notices to 100 pilots and 200 cabin crew based at Dublin airport, partly blaming the effect of strikes.
This is the first collective agreement the airline has reached in Ireland since it agreed to recognise unions in 2017.
Many Ryanair staff have been on strike across Europe.
In August, there was a 24-hour walk-out involving staff in Germany, Sweden, Ireland, Belgium and the Netherlands.
About 50,000 passengers were understood to be involved in the cancellation of 400 flights.
In July, 300 Ryanair flights were cancelled when cabin crews in Belgium, Portugal and Spain went on strike for 48 hours.