'Political declaration needed for backstop', says MEP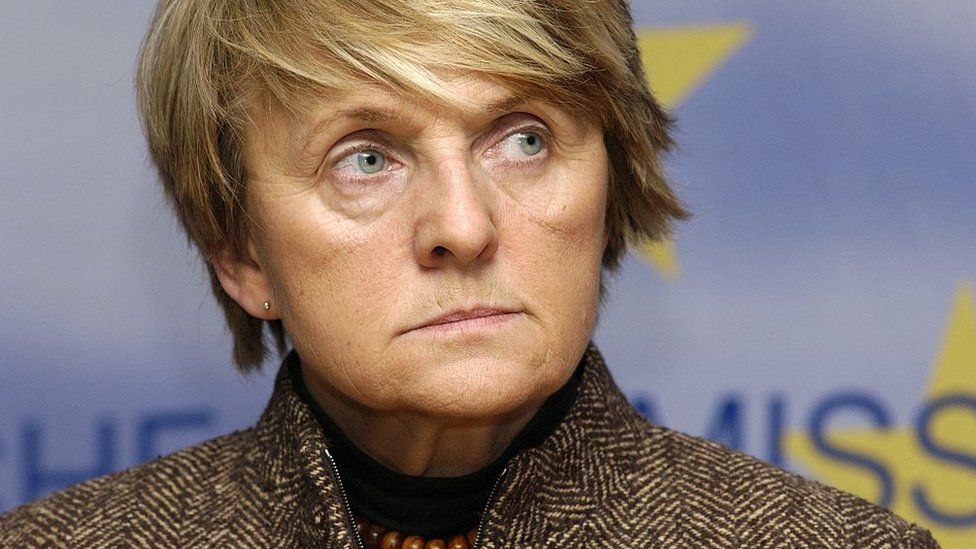 A senior MEP has suggested that the EU could add a political declaration to its Northern Ireland backstop plan to make it more acceptable to the UK.
Danuta Hübner, who spoke at an event in Dublin on Thursday, is a member of the parliament's Brexit steering group.
She said: "We could add some political commitments and show goodwill and good faith for this proposal."
The backstop is the main area of disagreement in the Brexit withdrawal negotiations.
It is the arrangement which will apply if the Irish border cannot be kept as frictionless as it is now in the context of a wider deal.
The EU has proposed a backstop that would mean NI staying in the customs union, large parts of the single market and the EU VAT system.
The UK government has rejected it as a threat to the integrity of the UK and has suggested a backstop that would see the UK as a whole remaining aligned with the EU customs union for a limited time after 2020.
Speaking in Dublin City University (DCU), Ms Hübner said new language could reflect "the real intention" of the backstop.
She added that if the two sides are "serious" in their negotiations the backstop should ultimately never have to be used.
During the summer the EU's chief negotiator, Michel Barnier, referred on several occasions to the EU's willingness to "improve" the backstop.
But he gave no indication that there would be significant movement on its substance.
Meanwhile the DUP's Brexit spokesman Sammy Wilson has called on the government to be clearer in its opposition to the current backstop proposal.
He said that while the Brexit Secretary has been clear that there will be no customs border between Northern Ireland and Great Britain, he has not given such firm assurances that Northern Ireland would not end up remaining tied to EU regulations after Brexit.