Simon Coveney: Donald Trump's visit will be controversial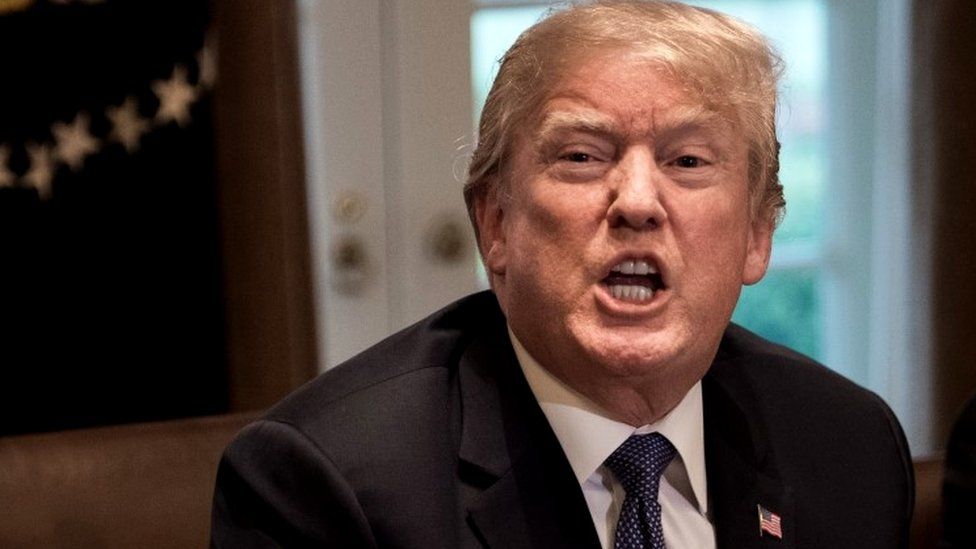 Simon Coveney predicts that Donald Trump's visit to Ireland will be controversial.
The tánaiste (deputy Irish prime minister) also said he does not think Mr Trump is a racist, an assertion made by former Taoiseach Enda Kenny.
But he said that while the Irish government is facilitating the visit it does not mean they endorse the US president's policies.
During that time, Mr Coveney thinks there will be some straight discussions between the government and Mr Trump.
"We don't agree with Donald Trump in terms of his approach to climate change, we don't agree with his approach on migration, we don't agree with his approach in terms of international trade," he said.
"I don't say he's a racist, but as I've said before, I disagree with many of the policies that he advocates."
On Brexit, Mr Coveney said that negotiations between the EU and Britain are on a better footing than they were before the summer.
Speaking on the second day of the Fine Gael think-in, he said much of this had to do with the UK cabinet being more united and having a clear negotiating position.
"We also have a Brexit minister that is much more hands on, he is a detail person, he is a lawyer and he is determined in my view to try to get an agreement," he said.
Mr Coveney believes that "with some more flexibility on all sides" a deal can be done by the end of October.
"But it if needs a few extra weeks, so be it," he said.
Mr Coveney insisted there can only be an agreement if it contains a legal guarantee that ensures there is not going to be border infrastructure on the island of Ireland.