Unconfirmed sightings of a cougar on the loose in Cork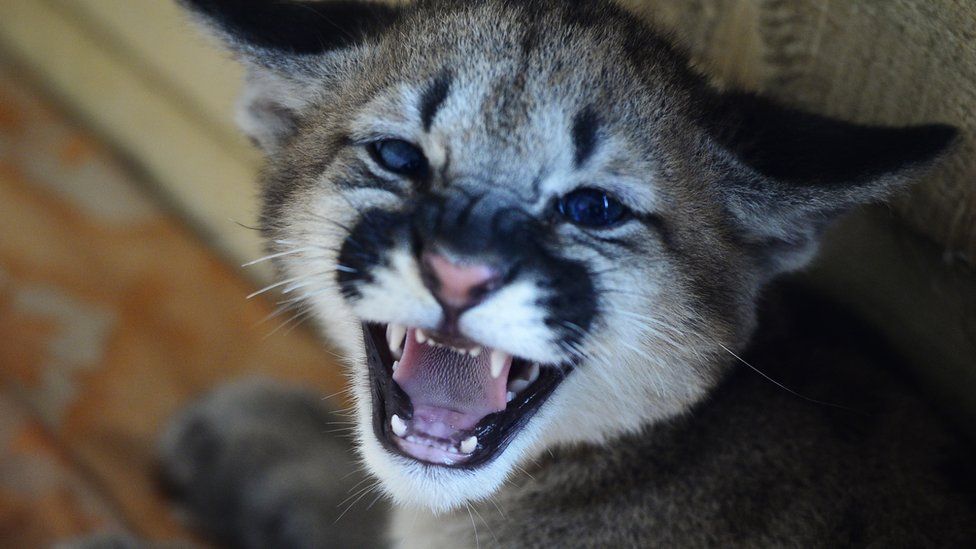 Unconfirmed puma sightings have been reported over the past two weeks in County Cork.
The alleged sightings were in the Fountainstown, Crosshaven and Togher areas.
Gardaí (Irish police) have received no official reports of sightings but animal welfare experts said the claims are "too credible to ignore".
The Cork Society for the Prevention of Cruelty to Animals (CSPCA) said it has received several reports of a puma.
Speaking to Irish national broadcaster RTÉ, Vincent Cashman of the CSPCA said that while it sounds far fetched, it is not impossible that a puma could be on the loose.
Mr Cashman said that a number of people had described the animal as being the size of a labrador dog but with a much longer tail.
A number of live traps and trail cameras have been set up following the sightings and the CSPCA was currently trying to map areas where the animal has been spotted.
A puma, also known as a cougar, has been described as a "large mountain cat" that holds the potential to be dangerous if cornered.
They can also pose a risk to livestock and other animals since they can consume an animal "as large as a deer".
Since the puma is prone to staying solitary, members of the public have been advised not to go out looking for the mountain cat.
The CSPCA has vets on standby, who may be summoned if the animal needs to be darted.
Mr Cashman added that CSPCA's ultimate goal is to trap the animal, but thinks it will be a while before they can.