'Heartbreak' over leaked cervical cancer report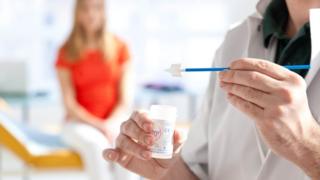 The leaking of a review into incorrect cervical cancer tests in the Republic of Ireland is "heartbreaking", one of the patients affected has said.
Lorraine Walsh is one of 221 cervical cancer patients who, according to a retrospective audit of smear tests, may have benefitted from earlier treatment.
To date, 18 of the women have died and a number of others are terminally ill.
A review into the CervicalCheck audit was leaked to the media before its official publication date on Wednesday.
The review, led by Dr Gabriel Scally, has reportedly concluded that a full public inquiry, known as a Commission of Inquiry, is not necessary.
However, Minister for Health Simon Harris has said he still plans to set up a Commission of Inquiry into the scandal, despite Dr Scally's recommendation.
The report was due to be presented to the Cabinet on Tuesday, and patients' representatives were due to be briefed by its author on Wednesday morning, before the details were made public.
'So disappointing'
Ms Walsh is one of two patients' representatives appointed by the health minister to a committee tasked with overseeing changes to the cervical cancer screening programme.
Speaking to Irish broadcaster RTÉ, Ms Walsh told of her upset at the leaks.
"To wake up this morning and to see news of it all over the papers, it's just heartbreaking," she said.
"It's just so disappointing that throughout this whole experience the main information source that we have is the media."
Dr Scally's 200-page report makes 50 recommendations but he concluded that he had uncovered all the necessary information and thus advised against ordering a public inquiry.
The scandal came to light earlier this year when Vicky Phelan, a terminally-ill cancer patient from Limerick, launched a High Court action over her incorrect smear test results.
The 43-year-old patient had a test seven years ago - which showed no abnormalities - but those results were later found to be incorrect.
The false negative test result was uncovered during CervicalCheck's retrospective internal audit and was relayed to her doctor in 2016.
However, Mrs Phelan was not told for another 15 months.
She took a court case against the Irish Health Service Executive (HSE) and Clinical Pathology Laboratories, the US laboratory which was analysing the tests for Ireland's National Cervical Screening Programme.
Ms Phelan later settled her case for €2.5m (£2.2m).
In June, another terminally-ill patient, Emma Mhic Mhathúna, also settled a separate case against the HSE and the US lab for 7.5m euros (£6.7m).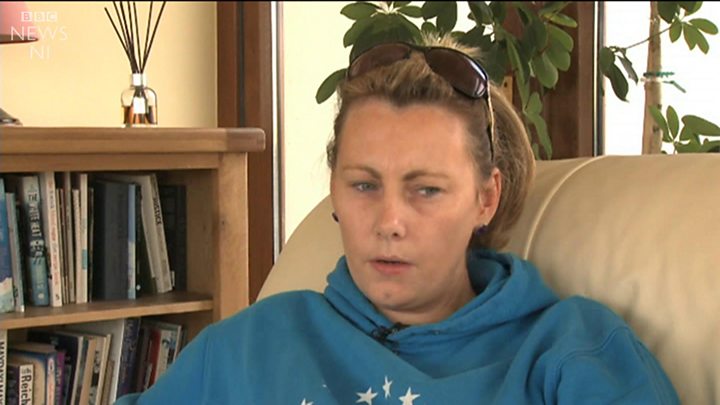 The 37-year-old mother of five was diagnosed with cervical cancer in 2016 - three years after she had received the all-clear from a smear test.
Errors in her 2013 test were discovered during CervicalCheck's retrospective audit.
As part of her settlement, the HSE admitted liability for failing to disclose the findings of the audit.