In pictures: Beer flows as Germany's Oktoberfest opens in Munich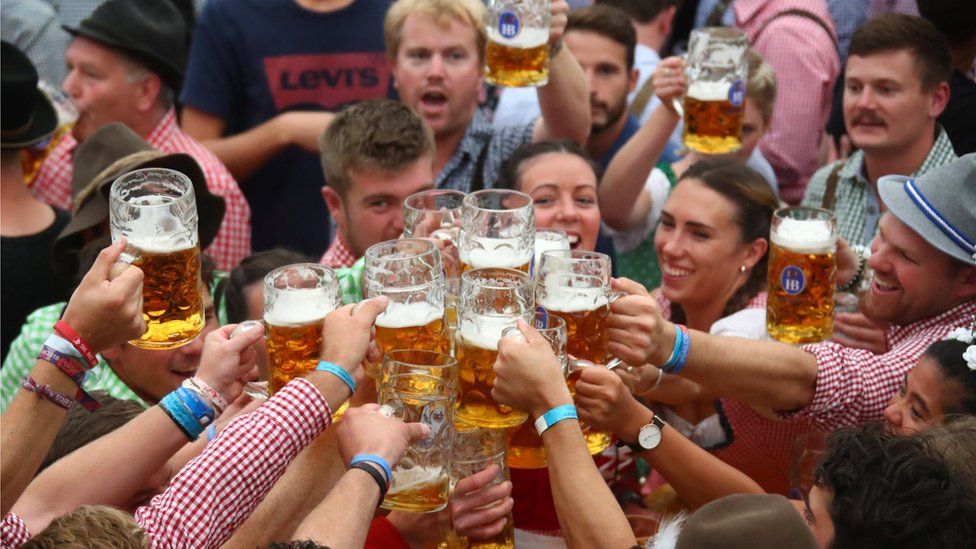 The first beers have been served at the Oktoberfest beer festival in the German city of Munich.
About six million visitors are expected at the festival, which runs until 7 October.
Last year about 7.5m litres (1.6m gallons) were consumed during the event.
The festival began as a horse race staged to mark a royal wedding in 1810, with the first beer tents appearing later in the 19th Century.
Visitors were anxious to get good positions for the festival's opening.
Some attended in traditional Bavarian dress.
The first barrel was tapped by Munich Mayor Dieter Reiter.
The first beers were eagerly received by visitors.
Waitresses distribute the beer to revellers in several massive beer tents.
Marching bands are a feature of the festival.