Cern scientist Alessandro Strumia suspended after comments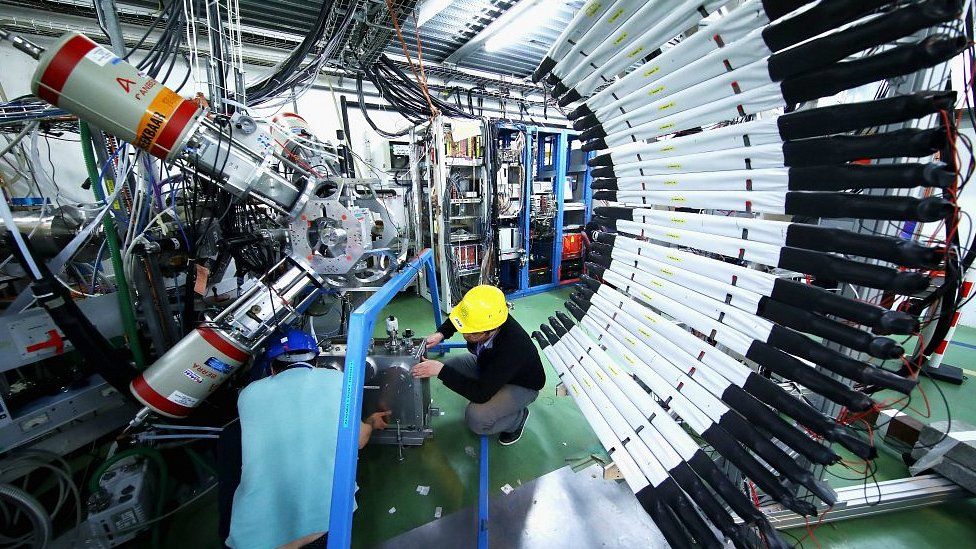 A senior scientist who said physics "was invented and built by men" has been suspended with immediate effect from working with the European nuclear research centre Cern.
Prof Alessandro Strumia, of Pisa University, made the comments during a presentation organised by the group.
Cern said on Monday it was suspending Prof Strumia pending an investigation.
It stated that his presentation was "unacceptable".
"Cern always strives to carry out its scientific mission in a peaceful and inclusive environment," the statement reads, calling the presentation "contrary to the Cern Code of Conduct".
The organisation said it was "unfortunate" the views of the scientist, who works at a collaborating university, "risks overshadowing the important message and achievements of the event".
Prof Strumia, who regularly works at Cern, was speaking at a workshop in Geneva on gender and high energy physics.
He told his audience of young, predominantly female physicists that his results "proved" that "physics is not sexist against women. However the truth does not matter, because it is part of a political battle coming from outside".
He produced a series of graphs which, he claimed, showed that women were hired over men whose research was cited more by other scientists in their publications, which is an indication of higher quality.
He also presented data that he claimed showed that male and female researchers were equally cited at the start of their careers but men scored progressively better as their careers progressed.
When the BBC contacted Prof Strumia he said: "People say that physics is sexist, physics is racist. I made some simple checks and discovered that it wasn't, that it was becoming sexist against men and said so."
Scientists reacted to Prof Strumia's presentation on social media, complaining about discrimination they had suffered in the course of their work.
The BBC is not responsible for the content of external sites.
The BBC is not responsible for the content of external sites.
Cern - which currently has its first ever woman director-general - said in an earlier statement the organisers were not aware of the content of the talk prior to the workshop.
A Cern spokesman confirmed that there was a video recording of the presentation. Senior managers would decide whether to release part or all of it, it said.