Jamal Khashoggi: Saudi journalist vanishes in Istanbul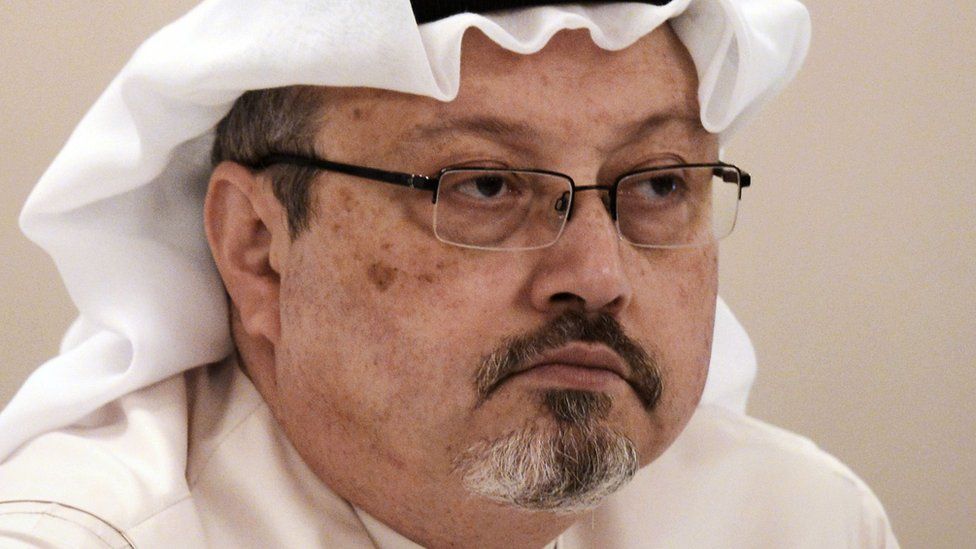 A prominent Saudi journalist known as a fierce critic of his country's government has vanished after visiting a Saudi consulate in Turkey.
Jamal Khashoggi, a contributor to the Washington Post, entered the building in Istanbul on Tuesday afternoon.
Khashoggi went to complete "routine paperwork", the Post said, and has not been heard from since.
Saudi state media said the consulate was working "to uncover the circumstances" of the disappearance.
The US State Department said it was following the matter closely.
What happened in the consulate?
Khashoggi was accompanied to the consulate by his fiancée, who was not allowed to go inside with him. He was also required to surrender his mobile phone - which is standard practice in some embassies and consulates.
Confusion reigned over his whereabouts on Wednesday, as a Saudi official in Washington said reports of Khashoggi's disappearance were false, and that he had left the consulate shortly after arriving.
His fiancée, outside the building, rubbished that claim, pointing out that no-one had seen him - while a spokesman for Turkey's president said Khashoggi remained inside the building and that Turkish officials were in contact with their Saudi counterparts over the situation.
"We don't know if he is being detained, questioned, or when he will be released," the Washington Post said.
Khashoggi was in the consulate to get the necessary paperwork for a marriage licence, reports said.
His fiancée said she had waited outside the building until it closed, by which time Khashoggi had not returned.
"I don't know what's happening. I don't know if he's inside or if they took him somewhere else," she told Reuters.
Another friend, Turan Kislakci, told the Washington Post that police had been alerted.
"I think 100% that he is inside," he said.
In the absence of any reliable information about his disappearance, a notification on Khashoggi's website now declares: "Jamal has been arrested!"
Ties between Turkey and Saudi Arabia have been strained in the past year by a dispute over Qatar.
Khashoggi has been living in self-imposed exile in the United States, and is an established critic of the Saudi government - particularly the reform plans championed by Crown Prince Mohammed Bin Salman.
"With every supposed reform comes a wave of fresh arrests, prison sentences and increasingly repressive behaviour," the Washington Post's Jason Rezaian said.
"At each turning point, though, Jamal has offered readers of the Post insightful commentary and sharp criticism about the seemingly impenetrable country."
Formerly an editor of the Al-Watan newspaper and of a short-lived Saudi TV news channel, Khashoggi has also been a contributor to BBC programmes about Saudi Arabia and the Middle East.
At times, he served as an adviser to the Saudi royal family, and was for many years seen as an insider - until he left more than a year ago amid a reported clampdown on press freedom.
He is also known for his close association with the young Osama Bin Laden, with whom he travelled extensively in Afghanistan in the 1980s during the Soviet occupation - though he publicly rejected Bin Laden's later ideologies and had lost touch with him long before the 2001 attacks on the US.